Every now and then, we really have to stop and check when we are doing, how we are living and our health, and size… I am not overly vain, but I still like to be able to look good and take a step forward looking and feeling great..
Being a blogger has its good and bad, which actually goes hand in hand… as we are exposed to a whole lot of good food and well, because of that, we also tend to over indulge and that is bad… for our weight..
And we all know that when our weight and size balloons up, a whole load of problem is also waiting to happen, and I don't just mean all those extra flesh or flab…but rather the host of metabolic diseases and such..
So lately, I have noticed I was too fat for my own good. Ok, I wasn't and haven't ever been a stick insect, or those super slender ladies I sometimes envy, and I have always been big sized with a big frame but I was also ballooning up to be fat… so it was time to put a stop to it..
If you have been reading my blog and following me, I did try or began to try that extreme weight lost diet HCG, but well, after a few days, I realised it was not for me..
·

I hated sticking needles into myself even if I overcame the fear of poking myself in the fatty area that surprisingly is not painful..
·

I hated having to measure the food I eat and the continuous hunger pangs and not being able to eat my favorite food at all…
·

I hated feeling like I wanted to faint, having not much energy and worse, my skin felt bad and my hair was falling more then ever…
·

I met a sport dietitian/nutritionist from USA, who helped trained many notable athletes and sportsmen/women and she said it was the wrong way to go and that the starvation diet was doing more harm than good and that our body will also go into panic mode and store more food up to prepare itself for another starvation and that will make us 'yoyo' and bloat more…
So with all that, I called it quits, and after some recommendations from friends, I decided to embark on the USANA MySmart Shake diet.. I was told or rather, adviced to use USANA MySmart Shake as replacement meal, since I wanted to lose weight. You can actually replace up to 2 meals per day, but if you want to detox, just replace all 3 meals with USANA MySmart Shake for a day and add 2 – 3 teaspoon of Fibergy Plus Booster….
So… wait… who or what is USANA? USANA is a actually a Utah-based company that produces some of the highest quality nutritional health supplements. Its plants are FDA approved and it is on New York Stock Exchange as USNA. Myron Wrentz who has double PhD in immunology and microbiology founded USANA in 1992.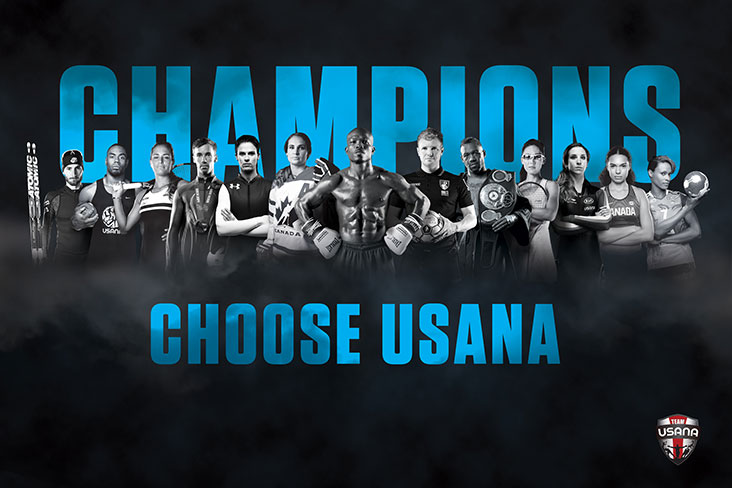 Dr Oz Show has featured USANA products,

United States Ski and Snowboarding Association

and the athletes of Women's Tennis Association (WTA) uses the nutritional supplement too, along with countless other athletes.. including our own Malaysian athletes Shahrom Abdullah, the First Malaysian to qualify for the Powerman World Championship finals in Switzerland and debut in Malakoff Malaysia Duathlon Series and Muhamad Heidy Mohd Yusoff, a top notch dodgeball player
USANA smart shake contains coconut oil, lower carbohydrates, high protein , soluble and insoluble fibre which can help in rebalancing your diet, managing the weight, cleansing the system and maintaining the muscle…
It is recommended to use with Fibergy Plus Booster as Fibergy Plus contains high quality fibre to help normalise our bowel movements, maintain bowel health, control blood sugar levels and promote satiety…
There are also flavors optimizers for you to add in if you are up for some flavor boost at only 40 calories per satchet…
It was practically easy to drink as I find the protein easy to consume especially with some of those Cappucino flavour optimizer, or you can blend it with your favorite fruits..
Or well… like me, though a slightly less healthy way.. I only got a couple of Cappucino flavour optimizers given by a friend to try. And when it was finished, I suddenly decided to add my favorite Nescafe 3 in 1 into the blend and what do you know, it might be less healthy and more calories and sugar, but it works for me.. as I do try to exercise by walking, climbing etc... and from what the sports dietitian/nutritionist told me, you have to burn more calories then you eat...to lose weight
After a month with USANA MySmart Shake, I am now weighing about 5-6 kg less then I started the diet. I feel more confident and well, what matters is I have more energy to do more things as well… and I definitely have a smaller tummy bulge nowadays… hehehe…
So if you are asking me if USANA MySmart Shake works for me, it really does.. anyone who knows me will say that I have slimmed down a bit and it is all thanks to USANA MySmart Shake…
I do still enjoy misbehaving occasionally indulging in chocolates or whatever that I like to eat but I will replace my other meals with USANA MySmart Shake and the Fibergy Plus Booster which helps me curb trying to over eat too much…
So I am still continuing my diet as I hope to lose more kg and keep healthy, fit and confident....