In October 2017, the ASICS Relay will return to Kuala Lumpur, demonstrating ASICS's commitment to running as a sport and its salute to team spirit. This time, the participants will get to experience the scenic views of Putrajaya, touted as the Malaysian capital's City in a Garden.
Teams of four will begin running from the ceremonial Seri Gemilang Bridge, leading to the Heritage Square where the Putrajaya Convention Centre is situated. They will then run around Dataran Gemilang and pass the iconic buildings of the Attorney General Chambers of Malaysia and the Tunki Mizan Zainal Abidin Mosque, which is commonly known as the Steel Mosque because of its unique stainless steel structure.
This year's ASICS Relay will start in Jakarta, Indonesia (19 August), followed by Kuala Lumpur, Malaysia (7 October); Singapore (4 November); and Bangkok, Thailand (2 December).
Three thousand teams across the four cities are expected to participate. The distinctive format of the ASICS Relay calls for a team of four to complete the full 42km or half 21km marathon. Each member has to run a quarter of the total distance. The format eschews the individual endurance required in a typical marathon, instead drawing on the motivational strength of teamwork and building camaraderie as each team completes the marathon in unity.
Spurring teams on will be cash prizes ranging from MYR1,500 to MYR5,450.
The overall fastest team in each of the Male, Female and Mixed categories to emerge at the end of the four-city ASICS Relay circuit will also win travel vouchers worth about MYR9,000.
ASICS recognizes the increasing popularity of running in Asia, and created the ASICS Relay to be a fun and bonding running experience for anyone interested in the sport, whether they are fitness explorers, adventure seekers, health enthusiasts or recreational participants.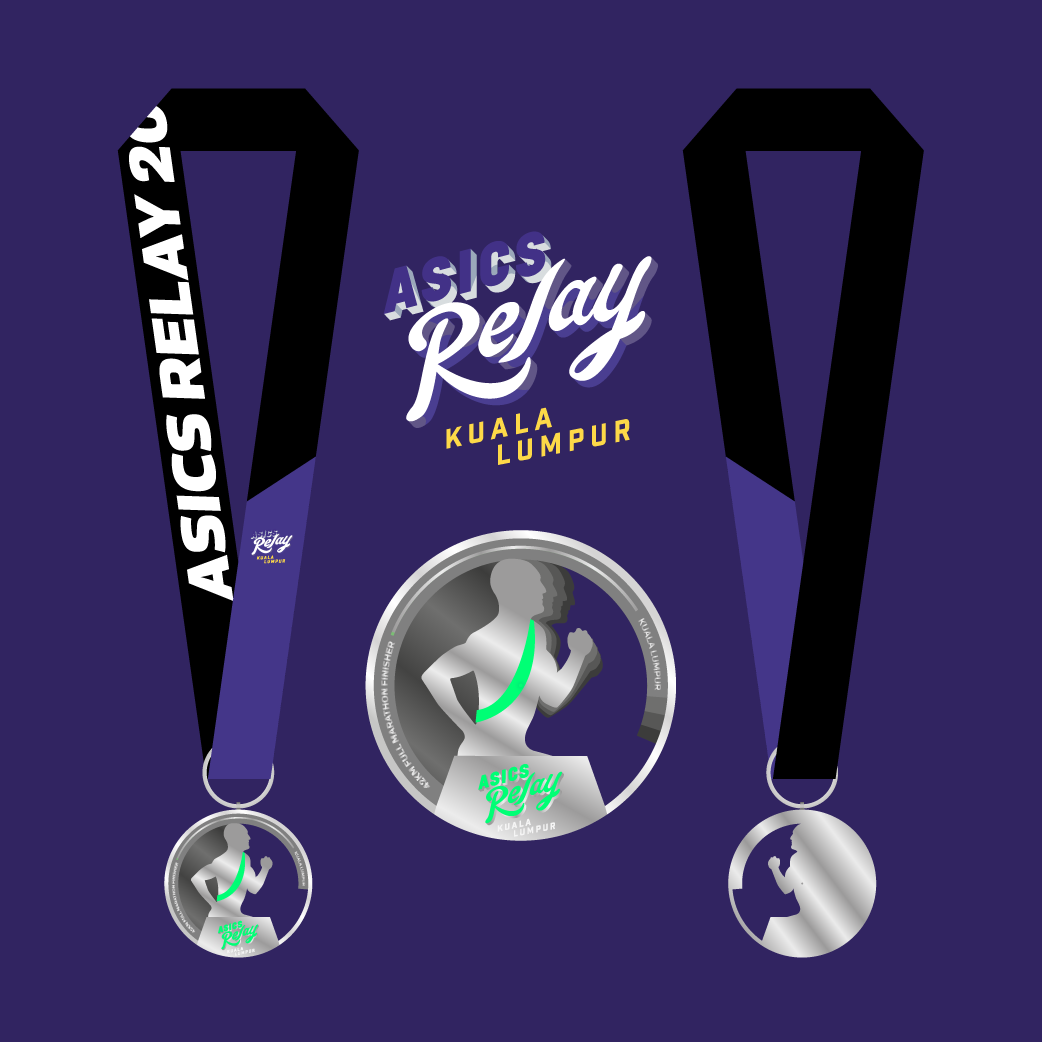 "Introducing the ASICS Relay to more South-east Asian countries affirms our historical association with running. It is heartening to see participants from all walks of life, regulars and first-timers, complete the marathon. We look forward to welcoming this year's runners," said Kenji Oh, Asia Marketing Director of ASICS Asia Pte. Ltd. The ASICS Relay 2017 will take place at the following locations:
Jakarta: Alam Sutera Mall
Kuala Lumpur: Putrajaya
Singapore: Former Kallang Airport
Bangkok: To be announced
Early Bird registration is now open, and will end 10 August:
MYR280 for 21km Open Category

MYR320 for 42km Open Category
Normal registration starts from 11 August:
MYR320 for 21km Open Category

MYR360 for 42km Open Category
WIN A SLOT
Stand a chance to win a complimentary team slot to the ASICS Relay Kuala Lumpur 2017 when you spend MYR430 and above in a single receipt.
Applicable only at ASICS Mid Valley Mall, ASICS 1 Utama and ASICS Pavilion KL. Validity period from 20 July to 22 August.
pic credit to runwitme.com
BE AMONG THE FIRST 50 PARTICIPANTS TO RECEIVE A COMPLIMENTARY ASICS SHOEBAG
The first 50 registered runners to present their confirmation slip at ASICS Suria KLCC will each receive an ASICS shoebag. Validity period from 20 July to 7 October.
WIN AN ASICS SLING BAG
The first 100 teams to register for ASICS Relay Kuala Lumpur will each receive an ASICS Sling bag. Validity period from 29 September to 1 October (during race pack collection).