Rudy Habibie

is a 2016 Indonesian drama film directed by

Hanung Bramantyo

. It is a prequel of

Habibie & Ainun

and loosely tells the story of the 3rd President of Indonesia, B J Habibie.
I did not think much of it before I went for the review but when I stepped out of the cinema 2 and a half hours later, I was a fan!!
Rudy is the son of Habibie and his wife Ainun( whose story you can watch in Habibie & Ainun) and a genius / visionary... Since young he was a great fan of studying as well as as aeroplanes...even when fleeing for their lives from Japanese invasion/ bombing of their village, he had to turn back home to get his books and his plane model.
He grew up with two purpose on his mind... how to be a good man as clean as the spring water as per his late father's advice and how to build a plane....
Years later, he has grown up to be a fine young man studying in RWTH in Aachen, Germany, despite the hardships his family had to undergo since his father passed away.... and it is here he learns how to make friends and love...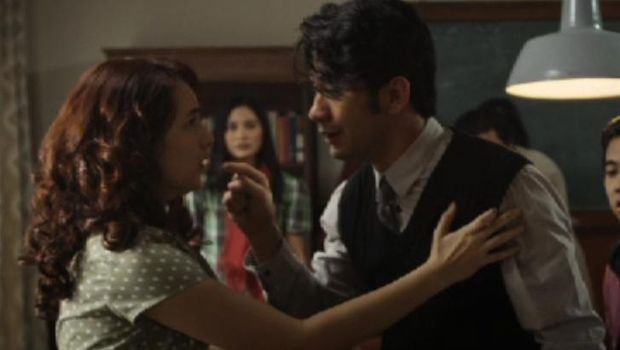 Ayu is a Solo princess and Rudy's classmate also from Indonesia and she considers herself in love with Rudy who somehow got himself involved with a pretty Polish girl, Ilona...
He will eventually have to decide between loving Ilona or loving his country more...
The movie is based on the book "Rudy: Kisah Masa Muda Sang Visioner" by Gina S. Noer (loosely translated as "Rudy : Story of The Young Visionary" - probably not the best translation but well, I am not a translator right... hahaha).
I like how this story highlights the importance of friendship, and family, and of how hard, and tough life can be. The movie also highlights patriotism and culture differences as well as sacrifices and holding fast to what you strongly believe in.....
You will be moved to tears in some scenes and yes, my blogger friends were seen crying...LOL
It will be in the cinemas from August 4th so be sure to catch it.....