More women would opt to wear "modest fashion," as they are always impeccably turned out and exude charm and elegance such as the lovely Duchess of Cambridge….
It is after all not comfortable, convenient or fun walking around exposing so much skin like some of the celebrities, and be at the risk of being labelled easy or slutty as well…
There comes a moment in every woman's life when it is wiser and more prudent to conceal, rather than to reveal.
There is after all something lovely, charming and classy about ankle-skimming dresses (preferably with long or three-quarter-length sleeves), midi skirts, Downton Abbey-esque high-neck blouses and a general air of demureness…. Won't you agree or admit it?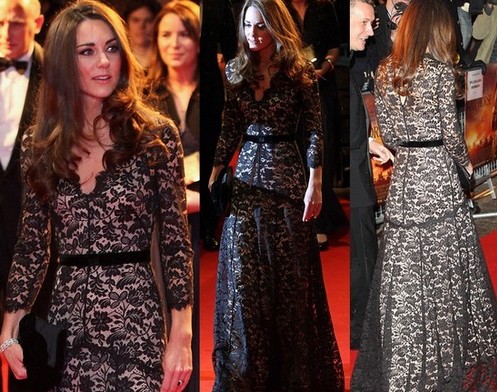 Take a look at Kate Middleton and you will realize that she oozes sex appeal in the most subtle of ways with lots of class and elegance unlike some celebrities who dress revealingly to get noticed…
I daresay most women would prefer to be 'on-trend' and exude modesty but elegance rather then be 'on-display' and slutty …
I also would prefer the modest elegance way of dressing as it is perfect and can be worn by those of us with less-than-perfect bodies, such as those of us who have aged, became mothers and have some flabby bits around…
So for fans of modest fashion… you will be delighted to know that Haute Elan, a global destination for modest fashion announced its expansion into Southeast Asia with the acquisition of Malaysian lifestyle brand, Sakura Malaysia.
Haute Elan is also in talks which would lead to a consolidation of its position as a prominent global marketplace for modest fashion….
With this symbiotic integration, Haute- Elan Asia Pte Ltd is formed , with Sakura Malaysia as a distinct brand within the company..
Romanna Bint-Abubaker, Chief Executive Officer of Haute Elan said,'2017 marks the transformation of Haute Elan into a global modest fashion conglomerate and we are pleased to join forces with Sakura Malaysia which represents quality, innovation, creativity and passion; all of which are attributes that are in line with our vision and objectives.'
'Modest wear brands appeal to the modern and urban trend goers. Here at Haute –Elan Asia, we are offering a broad set of modest clothing brands which designs have evolved over time in metropolitan areas. Modest fashion wear has become more intriguing and exciting and it has gained importance in the sense that Muslims have become more conscious about their clothing,' Suraya Sharifuddin, Acting Chief Operations Officer of Haute-Elan Asia and also the Founder and Creative Director of Sakura Malaysia said…
The media conference was held at the Majestic Hotel Kuala Lumpur and were attended by the highly affluent city society, government and corporate related agencies as well as industry experts… Haute-Elan Asia is proudly setting itself as one of the leading fashion hubs in the region and beyond…
Do check out haute-elan.com for some very elegant and classy modest fashion and also accessories suitable for Muslims and those who likes to look classy and elegant...
I personally cannot wait to see the full range of it here in Malaysia soon.....