There is an upcoming Indonesian –Malay movie by Fimtab Unik Sdn Bhd which I am pretty keen on watching…. Aku Bukan Spy aka Spy in Love which is actually a Comedy-Action-Romance with a dramatic plot directed by Indonesian Director Danial Rifki.
This movie stars has both Malaysian and Indonesian casts with the likes of Hamish Daud, Ray Sahetapy, Shafira Umm, Keith Foo, Siti Saleha, Nasha Aziz and Pong Hardjatmo and will be shown on the 19th January 2017 onwards….
The movie tells the story of a man named Putra (Hamish Daud) and his lady love Pevita (Siti Saleha). Putra is an Indonesian while Pevita is Malaysian who worked together in a same hotel... Putra finally plucks up his courage to propose to Pevita and they plan to have their wedding at the romantic island of Penang…
However, their perfect plan was firmly rejected by Putra's grandfather, Ray (Ray Sahetapy) and also Pevita's mother, Fariza (Nasha Aziz). Ray who is an ex intelligence agent from Indonesia eventually got to know that Fariza is also a secret agent who is responsible for the kidnapping of several world bankers. Sparks fly when Ray and Fariza meet and they immediately disliked each other… but somehow get entangled in something to do with the world order when they encountered some gangsters who attempt to kill them…
They then are forced to work together to escape their potential death and in the process fell in love with each other… So what will happen to Putra and Pevita? Will their wedding still go on?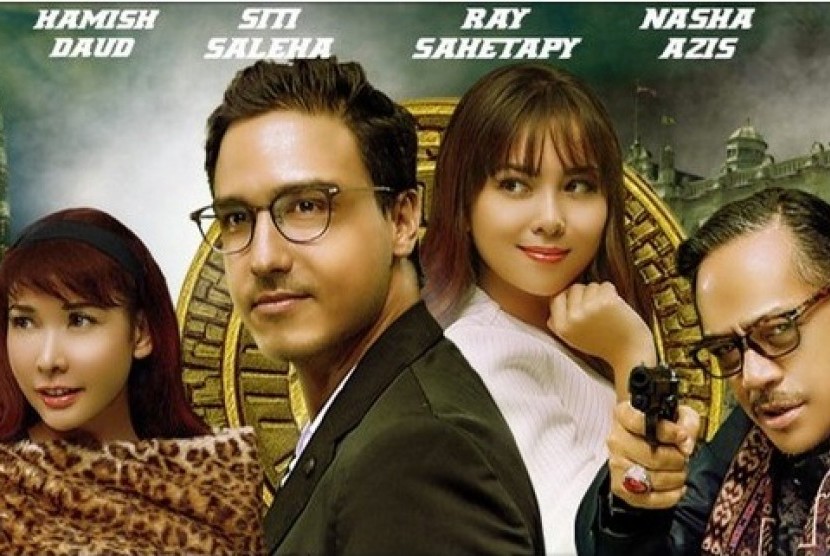 Filem aksi komedi romantik itu berkisar mengenai seorang jejaka bernama Putra (lakonan Hamish Daud) dan gadis bernama Pevita (lakonan Siti Saleha), merupakan sepasang kekasih kerana bekerja di hotel yang sama.
Putra melamar Pevita setelah sekian lama mereka menjalin hubungan. Pevita berasal dari Malaysia. Mereka merancang ingin melangsungkan acara resepsi pernikahannya di sebuah pulau supaya menjadi kenangan manis dan romantis, lalu memilih Pulau Pinang sebagai lokasi perkahwinan mereka.
Namun, hasrat mereka untuk berkahwin mendapat halangan daripada abang Putra, Ray (lakonan Ray Sahetapy) dan ibu Pevita, iaitu Fariza (lakonan Nasha Aziz). Lebih menyulitkan apabila Ray mengetahui identiti sebenarnya Pevita, yang dianggap sebagai seorang ejen rahsia di mana ia telah melakukan aksi penculikan terhadap beberapa tokoh bank dunia.
Ray juga adalah bekas ejen perisik Indonesia. Dalam perjalanan ke Pulau Pinang, pelbagai halangan dihadapi mereka sehinggakan mereka menghadapi cubaan bunuh oleh satu kumpulan gangster.
Be sure to watch this movie as it is loosely based on the MH370 incident, as the producer Richard Ung told us when we asked him… watch out for the game application which is in the process as well as a novel which is being written by Penerbit Fajarpakeer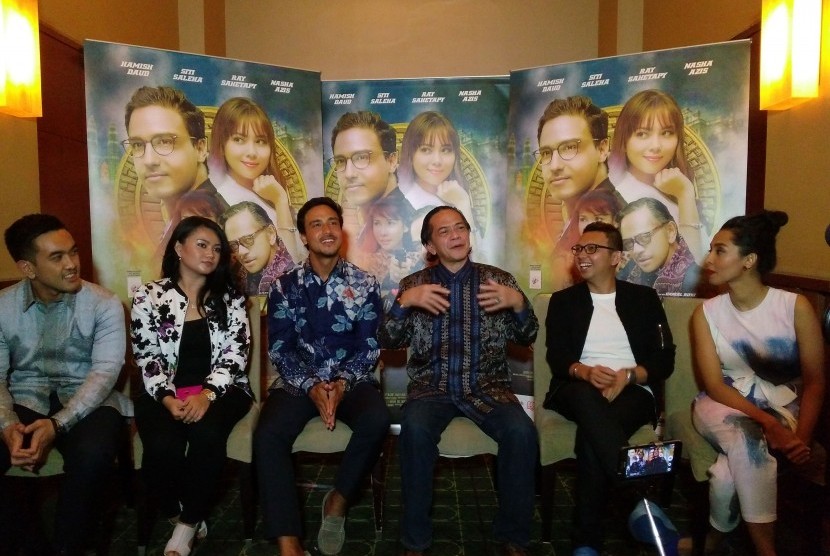 Yup, this would be one of the first time a Malaysian movie has a novel written after it and has a game as well, thanks to Richard's ideas.... and I think it should be fun... I for one is looking forward to it...