It can be a very scary thing to leave home for the first time to go for a camp…but believe me, it is an incredible experience your kid will not forget.
Since after her UPSR, I have kept to my word of allowing my 12 year old the freedom to do as she please and this means not nagging her to study or any such thing, since I have done enough nagging and pestering her in the weeks leading to her UPSR. This promise is of course, only valid until end November… then I will probably resume nagging her to open her school books for the new secondary school term….
And since I do not pester her to study, my 12 year old has been frequently complaining that she is bored, and face it, when kids are cooped at home, what else would they do…other then to be hooked on their computers, smart phone or that idiot box… since I decided to cancel the cartoon channel, my 12 year old manage to convince her dad to subscribe to the new ghost/ horror channel and is spending hours watching spooky tales… hahahah.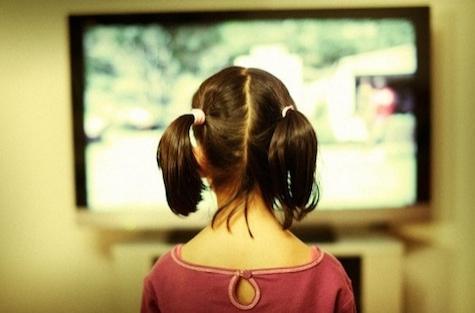 pic taken off and belongs to mompedia
And so yes, I really was wondering what else I could do to challenge her mind and make her step out of her comfort zone and learn a few new things when I found out about the English Adventure Camp happening soon…. When a friend of mine told me about the camp I was thrilled… yes.. that probably was the answer to my prayers… hahaha…
In case you do not know it, as I did not as well, this year-end holidays, in December to be precise, CEFL language centre (Cambridge English for Life) will be organizing their first English Adventure Camp, themed A Hero's Journey.
As per the theme, CEFL is looking to inspire confidence in the kids as they take on the call to adventure while developing three crucial skills: language, leadership, and life skills…. in other words, improving their English, learning to get long with older and younger people from younger kids to adults -which are actually skills everyone needs, and of course, learning to be more independent and using their brains and learning to work as a team to get through some obstacles thrown their way.. yes, there might be arguments, and when that happens, it is how they learn to solve it and work it out also...
Isn't that like so perfect? It brings to mind my own camp experience.. I know I was so nervous myself at first when I was a kid, around my daughter's age getting on a bus and heading off somewhere to attend a camp… The first few hours just before ice breaking, I pondered and worried if I had made the right decision, as strange as it be, it was my own decision to come to this camp- not my parents.. along with some of my friends' urging…
But, well, after the first few hours, we were having the time of our lives and it became almost a yearly event… begging and pleading with my mom to be allowed to go camping… from being a camp goer to a camp group leader
So yes, I definitely was all for my 12 year old going to camp…
After all, for us who have been to camps, we know that our kids or rather the campers will :-
#Spend their day being physically active – Camping is an amazing opportunity to move. The campers will be kept active…running, swimming, jumping, hiking, climbing… it is all about action….
#Experience success and become more confident – Camp helps our kids build self-confidence and self-esteem.
#Campers will get to experience accomplishment in the tasks they are set to do.
#Gain resiliency and develop life-long skills– Campers will be nurtured and also encourage to try new things at camp and that makes it a great environment to endure setbacks, try new (and thereby maybe a little frightening) things, and see that improvement comes when you give something another try. C
amp helps conquer fears and also develop other important life skills such as independence, responsibility, and decision-making.
#Unplug from technology – Campers will rediscover their own creative powers and engage the real world, especially when they are forced to disconnect from the virtual world for a few days and connect with real people, real activities, and real emotions. They will learn that there's plenty to do.
#Grow more independent – Camp is a great place for kids to practice making decisions for themselves without parents and teachers guiding (or sometimes unintentionally blocking) their every move. Camp actually helps kids develop who they are.
#Learn social skills – A camp is like a close-knit community where everyone must learn and agree to cooperate and respect each other. When they live in a cabin or a tent or a dorm with others, the kids share chores, resolve disagreements, and see firsthand the importance of sincere communication. Camp builds teamwork…
And so.. my daughter is both nervous and excited about the CEFL Adventure Camp that will be held this Dec 10-14 . In case you are wondering where it will be, it will be at Lembah Azwen Resort in Hulu Langat. And it looks like an amazing place for the kids to explore and learn whatever they will be doing…
So if you are wondering how you can keep your kids busy, have fun and learn life skills at the same time, consider sending them to this camp with my daughter Anne and her other friends…
I am so sending my girl because I really want her to learn new skills, learn to be more independent as well as make new friends and enjoy the experience, something our kids all need...
I like my kids to be independent. My elder girl is very independent now, and travels by herself and do the things she wants to do, and if we as parents do not encourage them to be independent and learn new things, what would happen to them when something happens to us....
Registration is open now and you can get a discount if you use my code (
CEFL

-MIERA-2016
) and an additional referral discount of 10% will be given if you bring a friend.
Best part is, both you and your friend will be enjoying that 10% discount.
pic taken and credit to cambridgeforlife.org
The fee covers accommodation at the Lembah Azwen Resort, full meals, full camp activities, camp kit (backpack, t-shirt, towel, mini first-aid kit, mosquito patch, cap, water bottle) and insurance.