Great news everyone!!! You can now enjoy 10 days of high quality information, entertainment and sports programmes on Astro from now up to 31 August 2015 with over 150 channels, including HD channels, available to all Astro customers.
You can also have access to Astro on the Go to watch Astro content anytime, anywhere on their mobile devices.
During this period, an unmatched collection of the best entertainment around the world and Malaysia will be available for all Astro customers.
Watch the latest Hollywood and Bollywood movie blockbusters, documentaries in HD clarity, eclectic indie films from the finest filmmakers on Sundance and A-List channels, the hottest TV drama series premiering the same time in the UK/USA, Korean dramas, the most talked-about reality competition shows, Astro's hit vernacular franchises like Maharaja Lawak, live broadcast of the biggest sporting events and many more on Astro.
Astro has been nominated as the top entertainment and media brand for 6th consecutive years in Putra Brand Awards again.
Astro Radio's ERA fm and hitz fm are also the recipients of Gold and Silver awards respectively in the same category. ERA fm is the No.1 radio station in Malaysia with 4.8 million weekly listeners and hitz fm is the top English radio station with 1.2 million weekly listeners.
Putra Brand Awards is the premier brand awards in Malaysia organised by the Association of Accredited Advertising Agents Malaysia in association with the Malaysia's Most Valuable Brands. The Gold, Silver and Bronze winners of the awards are determined by votes cast by 6,000 Malaysian consumers.
Note: From 22 to 31 August 2015, except for pay-per-view channels (Astro First and Astro Best) and a la carte sports channels (Golf HD, Astro Cricket, WWE Network and Setanta Sports HD), over 150 Astro channels are available for all Astro customers.
Selection of Content Highlights from 22 to 31 August 2015
FOX Movies Premium HD (CH 433) & FOX Movies Premium (CH 413)
The Maze Runner (Premiere)
Cast: Dylan O'Brien, Kaya Scodelario, Will Poulter
When Thomas wakes up trapped in a massive maze with a group of other boys, he has no memory of the outside world other than strange dreams about a mysterious organization known as W.C.K.D. Only by piecing together fragments of his past with clues he discovers in the maze can Thomas hope to uncover his true purpose and a way to escape.
HBO HD (CH 431) & HBO (CH 411)
Brick Mansions (Premiere)
Cast: Paul Walker, David Belle, Rza
A cop and an ex-criminal join hands to bring down a notorious drug kingpin.
Astro Warna (CH 132) & Astro Mustika HD (CH 134)
Super Spontan All Stars (Premiere)
Cast: Johan, Zizan Razak, Pak Yus, Tauke, Rahim R2, Shahrol Shiro, Ajak Shiro, Along Cham, Achey, Abam, Uqasha Senrose, Jihan Muse, Yasmin Hani and Nana Mahazan.
Super Spontan is back with a bigger bang! Presenting Super Spontan All Stars, with the first episode going live on 28th August 2015. Two teams (Kungfu Kipidap and Silat Dongibap) will compete against each other to bag home cash prize of RM150,000.
Celestial Movies (CH 322)
Chocolate as murder weapon? A cowardly cop is paired with a saucy rookie and must work together as they are drawn deeper into a series of mysterious murders in this amusing Taiwanese action-comedy.
29 August 2015, 8:30pm (Every Sat & Sun)
Dance Singapore Dance, Zee TV's first reality dance competition in Singapore, is ready to catapult local dancers into fame by providing them with a platform to showcase their talent on international television. The winner of the competition stands to win a grand prize of SGD $10,000 cash. Dance Singapore Dance will have the spirit of and showcase a similar look and feel to Dance India Dance.
After being turned down by the ruling Britons, the rightful heir to a famous dynasty inspires local villagers to build a dam for themselves. An action - dramatic movie directed by K S Ravikumar. The movie starring with Superstar Rajinikanth, Sonakshi Sinha and Anushka in lead roles.
A body builder turned supermodel, who after being deformed, exacts revenge upon those who turned him into a hunchback. Starring: Vikram and Amy Jackson.
International Superstar Grand Final
The Grand Final of the first ever International Superstar from PICC, Putrajaya.
Contestants participating from 5 countries namely Canada, Mauritius, Singapore, India and Malaysia. For the very first time, Malaysia's number one singer, Datuk Siti Nurhaliza will be singing the world famous music composer AR Rahman's Song in Tamil!
Astro Box Office Movies Tayangan Hebat (CH 130)
JSA (Joint Security Area)
Genre
: Drama | Thriller | War
Language
: Korean | English | German
Country of Origin
: South Korea
Director
: PARK Chan-wook
Cast
: Yeong-ae Lee, Byung-hun Lee, Kang-ho Song
Synopsis
: In the DMZ separating North and South Korea, two North Korean soldiers have been killed, supposedly by one South Korean soldier. But the 11 bullets found in the bodies, together with the 5 remaining bullets in the assassin's magazine clip, amount to 16 bullets for a gun that should normally hold 15 bullets. The investigating Swiss/Swedish team from the neutral countries overseeing the DMZ suspects that another, unknown party was involved - all of which points to some sort of cover up. The truth is much simpler and much more tragic.
Wah Lai Toi HD (CH 310) & Wah Lai Toi (CH 311)
(LIVE) Miss Hong Kong Pageant 2015 (FINAL)
Programme Description: Beauty competition
Find out which beauties stay and who is sent home, as the finals of the Miss Hong Kong Final loom closer.
Astro Hua Hee Dai (CH 333 & HD CH 332)
(LIVE) Hua Hee Karaoke 2015 Finals
Programme description: Singing competition
Catch the best Hokkien sensations as the eight finalists square off to vie for the coveted championship.
Astro Quan Jia HD (CH 308)
Dad, Where are We Going? S3
Every Friday, 10:00PM (Same Time As China)
Programme description:
Five fathers and children head out on fun-filled adventures in the Chinese countryside.
Astro on Demand (CH 361 & HD CH 350)
Every Monday to Friday, 9:30PM
Balance the scales of justice with The Fixer, an underground organization whose members employ unconventional methods to help those who have been wronged.
Astro Ria (CH 104) & Ria HD (CH 123)
Plan Cinta Tak Jadi (Series)
Setiap Isnin, 24 August 2015, 10PM
Duration
: 60 min Director : Azmi Hata
Cast
: Fattah Amin, Nur Fatiha Latif, Ramona Zamzam, Arja Lee, Kaka, Gbob, Mark Adam
Synopsis
: Plan Cinta Tak Jadi mengisahkan tentang pertolongan yang dihulur atas dasar persahabatan akhirnya membuahkan rasa cinta.
Cast
: Hisyam Hamid, Anzalna Nasir, Kay Khidir, Marisa Yasmin, Liza Abdullah
Synopsis
: Rayyan yang tercedera akibat tehempas dari kapal terbang telah diselamatkan oleh seorang gadis kampung bernama Suraya. Dia yang telah hilang penglihatan serta ingatannya itu telah dijaga oleh Suraya dan sepanjang tempoh itu mereka akhirnya jatuh cinta.
Programme description:
A sweet, feel-good coming-of-age romantic comedy from the writer-director team behind the drama I Hear Your Voice, this series centers around young adults getting their first jobs as broadcast news reporters. Park Shin-hye stars as the heroine with fictional "Pinocchio syndrome," where she can't tell a lie without hiccupping, and Lee Jong-seok co-stars as her fake adopted uncle. It's not as weird as it sounds. They grow up together and face the challenges of investigative journalism as rivals for different stations, forging friendships and finding love along the way.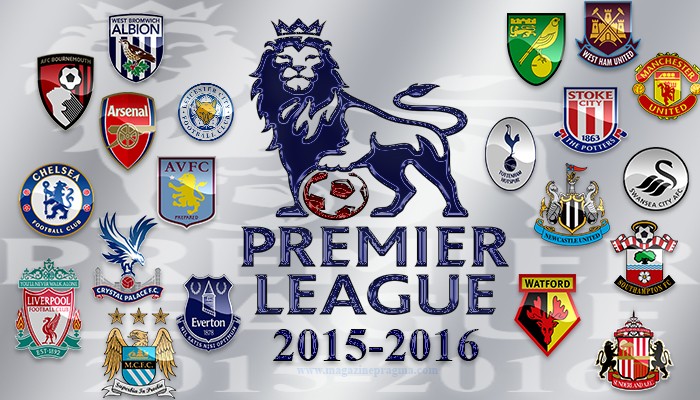 ASTRO SUPERSPORTS HD (CH831)
Football: Barclays Premier League 2015/16:
Manchester United vs. Newcastle Live
Arsenal vs Liverpool Live
Newcastle vs Arsenal Live
Tennis: ATP World Tour 250 Series: Winston Salem Open 2015
28 August 2015,
7PM – Men's singles Quarter Finals Live
29 August 2015,
3AM – Men's singles Semi Final 1 Live
29 August 2015,
7AM - Men's singles Semi Final 2 Live
30 August 2015,
1AM– Men's singles Final Live
Badminton: BWF Vietnam Grand Prix Open
29 August 2015, 3PM - Semifinals Live
30 August 2015, 2PM - Finals Live
FOX Sports (CH 812) & FOX Sports HD (CH 832)
2015 Formula 1 Shell Belgian GP (Live)
22 August 2015, 7.30PM - Qualifying
23 August 2015, 7PM - Main Race