An old proverb goes, "What soap is to the body, laughter is to the soul."
Everyone knows that laughing makes you feel good and places you in high spirits, but how many of you know that laughter can cause physiological responses that protect the body from disease and help your vital organs repair themselves?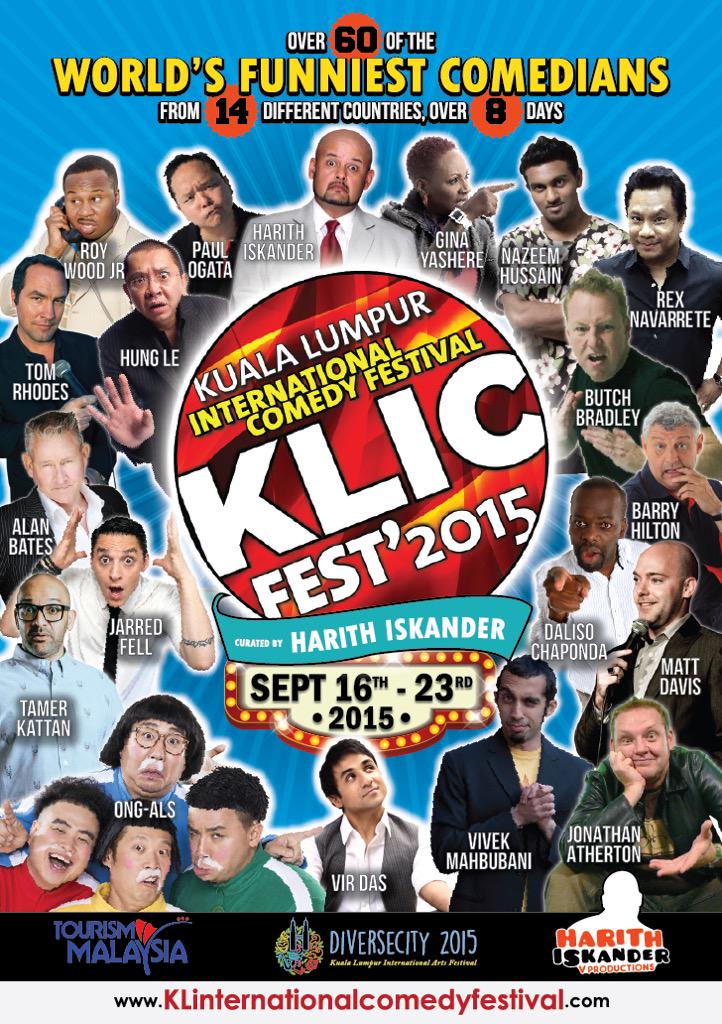 A good laugh

is like a mild workout, as it exercises the muscles, gets the blood flowing, lessens your blood pressure and stress hormones, improves your sleeping patterns and boosts the immune system. It is also said that laughter boosts memory and

mental performance

.
Just 15 minutes of laughter every day, can greatly help the heart and blood vessels.
Laughter is good for your health
(excerpted from www.helpguide.org)
Laughter relaxes the whole body. A good, hearty laugh relieves physical tension and stress, leaving your muscles relaxed for up to 45 minutes after.
Laughter boosts the immune system. Laughter decreases stress hormones and increases immune cells and infection-fighting antibodies, thus improving your resistance to disease.
Laughter triggers the release of endorphins, the body's natural feel-good chemicals. Endorphins promote an overall sense of well-being and can even temporarily relieve pain.
Laughter protects the heart. Laughter improves the function of blood vessels and increases blood flow, which can help protect you against a heart attack and other cardiovascular problems.
The Benefits of Laughter
Physical Health Benefits:
Boosts immunity

Lowers stress hormones

Decreases pain

Relaxes your muscles

Prevents heart disease
Mental Health Benefits:
Adds joy and zest to life

Eases anxiety and fear

Relieves stress

Improves mood

Enhances resilience
Social Benefits:
Strengthens relationships

Attracts others to us

Enhances teamwork

Helps defuse conflict

Promotes group bonding
Laughter helps you stay emotionally healthy
Laughter makes you feel good. And the good feeling that you get when you laugh remains with you even after the laughter subsides. Humor helps you keep a positive, optimistic outlook through difficult situations, disappointments, and loss.
More than just a respite from sadness and pain, laughter gives you the courage and strength to find new sources of meaning and hope. Even in the most difficult of times, a laugh–or even simply a smile–can go a long way toward making you feel better. And laughter really is contagious—just hearing laughter primes your brain and readies you to smile and join in the fun.
The link between laughter and mental health
Laughter dissolves distressing emotions. You can't feel anxious, angry, or sad when you're laughing.
Laughter helps you relax and recharge. It reduces stress and increases energy, enabling you to stay focused and accomplish more.
Humor shifts perspective, allowing you to see situations in a more realistic, less threatening light. A humorous perspective creates psychological distance, which can help you avoid feeling overwhelmed.
And with that being said, you really should not miss out on Asia's biggest ever comedy event, The Kuala Lumpur International Comedy Festival (KLICFest), scheduled to rock Kuala Lumpur from 16th to 23rd of September 2015.
This epic comedy saga is the brainchild of our very own Harith Iskander, the 'Godfather' of Malaysian comedy – who is both founder and director of this festival.
It promises 20,000 fans more than 60 of the best comics in the world from14 different countries during 8 days of laughter at
5 comedy-friendly venues!!! What? How? Where? Read on....
The lovely Datin Sunita Rajkumar, Head of Diversecity 2015
This awesome extravaganza is all about comedy from sketch, satire, musical and improv comedy to slightly less traditional acts like a comedy magician and even a hypnotist comedian!
There will also be open mic competitions, kids' comedy workshops plus a whole gamut of stand-up comedy shows in English, Bahasa Malaysia, Bahasa Indonesia, Tagalog and Cantonese!
All these acts will come together in the epic performance of the festival's top comedians on the 20
th
of September 2015 known as
Harith Iskander's 'To Know Malaysia is to LAUGH MALAYSIA' Gala Night
at The Manhattan Ballroom, Berjaya Hotel . It is gonna be so huge , all those might just be hospitalized for getting stomach stitches from all the laughing......
Malaysian Godfather of Comedy, Harith Iskander
"This is a first, a huge first and we've worked hard to do it right. Everyone's heard of the Edinburgh Comedy Festival, Melbourne International Comedy Festival and Montreal's 'Just For Laughs', three of the biggest, most prestigious comedy festivals. Hopefully KLICFest will be a step towards getting Kuala Lumpur in that elite group of cities. Edinburgh, Melbourne, Montreal, KL." – Harith Iskander

The lovely Mrs Harith Iskander, Dr Jezamine Lim who is the producer and PR for this extravaganza...
The reach of KLICFest is far and wide. This festival curated not only the best comedians from the region, from countries like Hong Kong, Singapore, Philippines,India, etc. but also the best comedians known globally.
Google Hangout Group Chat with Tom Rhodes from USA
Included in the lineup are names like perennial favourite PAUL OGATA (USA), the explosively funny GINA YASHERE (UK), comedic magician extraordinaire JARRED FELL(NZ), comedy ensemble ONGALS (KOREA) and many others.
"Comedy fans of all ages will have the opportunity to escape from stress with their favourite comedians and enjoy a fun-filled social bonding experience with their loved ones over the week-long festival. Kids will enjoy laughing, parents will love seeing their children laugh, and hey, if your date is laughing, you can be sure it's already a good date!" said Dr Jezamine Lim, fellow Festival Producer of The Kuala Lumpur International Comedy Festival and who is also Harith Iskander's lovely wife...
Ong Als from Korea in a Google Hangout Group Chat with Harith Iskander and translator
The Kuala Lumpur International Comedy Festival is one of many initiatives under DiverseCity 2015's Kuala Lumpur International Arts Festival umbrella.
It is aimed at showcasing a diverse and multitude of talents and cultures from around the region making it one of the largest cultural events in Malaysia in line with Tourism Malaysia's Year of Festivals 2015.
Husband and wife face off in front of the Korean translator... nahh.. just kidding, truth is they were in a discussion...
The Kuala Lumpur International Comedy Festival aims to create a bigger platform in the future as part of fulfilling the growing demand for comedy in Malaysia.
So what are you waiting for, tickets will be going on sale from the 19th August onwards, so grab your tickets now.. from www.ticketpro.com.my
You really do not want to miss this out... Go check out one of these shows at very least or go for as many as you can... it is good for you!!!
As for me... I am sooooo excited and cannot wait for it... I am definitely going for a couple of shows and more...
Mohan Raj Thanapal- Director of Operations, Berjaya Times Square Hotel, Dr Jezamine Lim, Harith Iskander, Datin Sunita Rajakumar