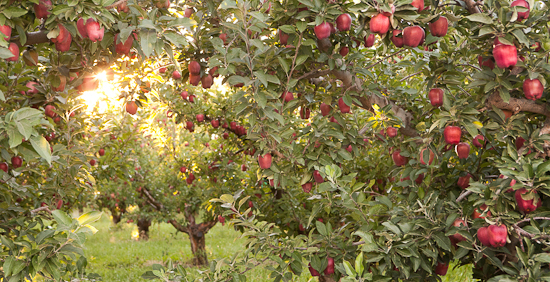 Apples are some of the most nutritious food in the world.

Apples are extremely rich in important antioxidants, flavanoids, and

dietary fiber

. The phytonutrients and antioxidants in apples may help reduce the risk of developing cancer, hypertension, diabetes, and heart disease.
And what's more, they are delicious...
Yours truly was at Paradigm Mall recently to check out the " Go healthy nutrition & fitness lifestyle community campaign" entitled "Apples Everyday, Fitter Every Way! 2016", a collaboration between the Washington Apple Commission (WAC) and Fitness First...
Fruits and fitness took the spotlight as media and bloggers were treated to a half -day of apples and fitness galore outside Fitness First at Paradigm Mall. There was definitely a kaleidoscope of fun filled and educational activities on how apples with a combination of a fitness regime, can boost your health and fitness for the new year...
I was really amazed to learn that there was just sooooo many kinds of apples...Normally I only know of Red Delicious, Gala, Fuji, Granny Smith.... but did you know there are like 20 varieties of Washington apples available throughout the year??? I only got to learn of other well known apples such as the Honeycrisp, Crisp Pink, Braeburn and Jonagold....
These varieties are all different in colour and taste, and have specific usage ideal for salads, pie-making, sauce-making, baking, dessert, freezing or simply enjoy as a healthy meal.
Washington Apple Commission country representative, Eddie Saw said as Malaysians live busier lifestyle, they must remember the importance of incorporating fruits such as Washington apples into their diet to balance their well being.
Well known Brazilian Coach of EPS Football Club, Erika Peres, shared her knowledge about nutrition and fitness facts at the campaign with us and told us how apples are the nutritional source of natural food which can be easily available. Erika inherited her love of soccer from her father, Waldir Peres, who was a member of the prestigious Sao Paulo Football Club and represented Brazil in three World Club Tournaments.
There was also a very energetic performance by Fitness First Zumba Instructors, led by Hong Zai, a friend of mine. Some of the bloggers and members of the media joined him on stage...
Yours truly here took part in the Instagram contest and was both surprised and delighted to be chosen as one of the winners too!! We all went back with lots of apples and a fun filled memory....
Washington Apples are internationally-acclaimed for their quality, crunchiness and taste. They are grown in various part of the Washington state which is blessed with conductive climate, rich volcanic soil, refreshing cool waters and rivers, equipped with good irrigation system- all which are important factors for growing all types of fresh and tasty Washington apples...
The Washington State apple industry uses the most stringent grading standards of apples in the country because they import about 30% of their entire production to more then 60 countries around the world.
(pictures of apple trees and apples are taken from google , scs-group.com, huffingtonpost.com and credits are to them... I am just using it for decorative purposes)