As we get older, our body changes how it gains and loses weight. It is when our body experience a declining metabolic rate, or the number of calories the body needs to function normally.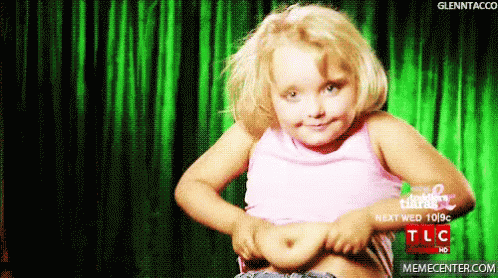 On top of that, some women have to deal with menopause. It is said that if women gain weight after menopause, it's more likely to be in their stomach… and this is because the production of the hormones estrogen and progesterone slows down. This hormonal change causes women to hold onto weight in their stomach area…
Sadly, no matter how hard you fight, the bulge has a tougher army. Some people are just so lucky, where they can eat all they want but still never gain any fat. Unfortunately, some of us are just so unlucky and have fat cells that will not shrink, no matter how much we diet and exercise. You can thank heredity for that in some cases.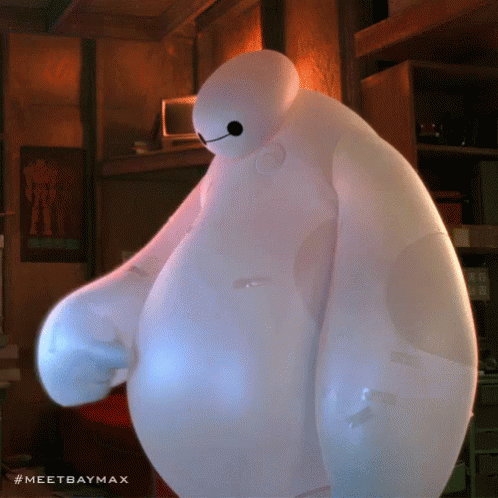 Did you know that getting rid of your stomach fat is actually far more important than for just vanity's sake.
This is because excess abdominal fat—particularly visceral fat, the kind that surrounds your organs and puffs your stomach into a "beer belly"—is a predictor of heart disease, type 2 diabetes, insulin resistance, and some cancers. Scary right….
Liposuction is would be an option to remove small bulges that won't budge and to improve your body's shape. The areas commonly treated are at the hips, abdomen, thighs and buttocks and face. Liposuction does not remove cellulite, only fat.
However, liposuction can be the most painful cosmetic procedure performed. The reason is that the cannulas are passed along the muscle fascia and through the fat layers many, many times. And although this causes a neuropraxia or makes the sensory nerve to the skin go to sleep and be numb it still is a painful procedure. It is not intolerable but you will not be having fun for the first 3 days.
If you have a skilled surgeon, there really is only mild bruising and this is quite helpful. The more bruising the more pain. What is painful is muscular motion under the area of liposuction. Pain results from changing from one position to another such as sitting to standing and lying to standing and you'll have "discomfort" for weeks to come.
But of course, you will get that perfect figure...But for me, someone with zero pain tolerance level... I am too scared of that....
Fortunately, with modern technology, there is a less painful and invasive way to lose your stubborn fat now, known as Cryolipolysis™ which I was lucky enough to get to try…
The highly innovative Cryolipolysis™ – Z Lipo system makes it possible to target fat depots and reduce them permanently and non-invasively. This method cools fat deposits over a longer period of time to a controlled and safe temperature range.
I was at the RE Plastic Surgery near Publika, and somehow being in there made me think of the K-drama 'Birth of a Beauty' , a story where a fat woman Sa Geum Ran who is married to a well to do family got ousted and survived a murder attempt by her husband and his mistress.. With nowhere else to turn to, she goes to Han Tae Hee (Joo Sang Wook), a plastic surgeon and also the heir to a large company and undergoes plastic surgery to transform into a stunning beauty…
Anyway, as I nervously wait for my treatment to begin, I was briefed on what it was about and then had my bulge measured and photographed by the lovely Phyllis, a patient care advisor there…
with Dr Yap Lok Huei, who is also the plastic surgeon in Prince Court Medical Centre and Gleneagles Kuala Lumpur...
then I met up with Dr Yap Lok Huei, a renown plastic surgeon for some consulting and more explanations before I was ushered back to the treatment room for my treatment by Phyllis and another nurse… Phyllis then marked my stomach area as to where she was going to place the suction cup type applicator of the machine….
Then, a special fleece, is placed on the treatment area so that our skin is not directly in contact with the applicator, which means that it is safe and gentle, minimizing any risk of damage to our skin.
It was a little cold when the wet fleece is placed on my tummy, and then the excess gel in the packet is also squeezed out and spread on the fleece, before the suction cup applicator is then placed on top of it….
When the treatment began, there is a sensation of my skin and fat being sucked into suction cup area… it was just mildly uncomfortable as it uses pulsating suction to increase the effect of the lymphatic drainage and metabolism before it became numb at -5 degrees in less than the 5 minutes....
... and for the next 50 minutes, the temperature dropped to -10 or even -11 degrees but you do not feel a thing… it was just about relaxing, checking facebook status, watchin iFlix or Viu while waiting for the stubborn fat cells to freeze to death… lol…die, you die.. hahaha.
Although the machine showed that the temperature has dropped to as low as -10/11 degrees, I do not feel any pain at all.
I was really surprised I did not feel any the coldness due to the fleece and the numbness that has already set in… To be honest, I kinda expected a little more pain..
Once the 50 minutes was up, the temperature returned to -5 degrees and the pulsating suction began again, probably like massaging the skin a little...
the red marks after the suction cup applicator is removed... you can feel that area is very cold... and the blue marks are just where the nurse marked where to place the applicator...
There were some redness after the applicators are removed. The skin feels very cold, but it was totally painless and the redness surprisingly subsided within the same day.. after hearing the warnings and possible side effects, I was kind of expecting my stomach to be bruised or the redness to stay for a while…but it went off fast enough….
Once they remove the suction cup applicators, Phyllis and the nurse wiped my stomach clean from the gel residue and applied some baby oil on my skin before starting on the ZWavePro Shockwave therapy.
The ZWave is more effective in breaking down the fat to enhance the result. It also improves the blood circulation, treats cellulite and promotes collagen formation, resulting in a firmer and smoother skin.
It is of course a great idea to combine both the ZLipo and ZWave procedures together for a more significant and long lasting result and faster fat reduction and skin tightening…
For the next 8-12 weeks, hopefully more of the dead fat cells will be eliminated from my body naturally by the lymphatic system. So I will definitely be sharing my results by then….
Thanks to Dr Yap Lok Huei and the lovely Phyllis who were both very accommodating, professional and helpful…