We Asians are weird and we are the opposite of the caucasians who seems to love to tan themselves..… we Asians want to be fair and this has gotten a whole load of skin whitening products out on the market, and sometimes some of us Asians tend to even willingly fork our a lot of money just to be fair..…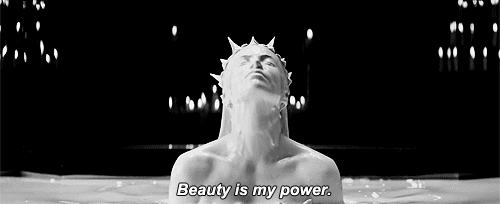 But did you know effective skin whitening is not just on the outer layer but also includes the inner layers of our skin as well... and it does not have to be that pricey...
Our skin's lightening process becomes faster and much more effective when in a healthy state with enough oxygen… however nowadays we get more pollution in the air along with dangerous UV rays that causes the oxygen in our skin to decrease alarmingly… And not many people are aware that the infra red rays from the sun are actually culprits that causes our skin to darken and dull….
ok... the skin care is for my human daughter, not this furkid daughter... lol
SAFI, our local halal skin care has however understand the dream of each girl to gain a fairer and more flawless skin… and with that in mind, SAFI Balqis has introduced their new formulation with the OxyWhite formulation which is a combination between Nano Oxygen and Nano BioWhite…
The Nano Oxygen technology works to release additional oxygen into the epidermis of our skin, so that it can help the Nano BioWhite to hasten our skin brightening effectively… and slow down melanin production which causes pigmentation as well as smoothen our skin tone….
SAFI Balqis' make up remover comes wit

h Micellar technology that enables you to clean off your make up, oil and dirt in just one swipe on your face… SAFI Balqis day cream is upgraded Infra-Merah block to protect our skin from getting dull or darker…
SAFI is also introducing actress Sarah Hildebrand who is also a model and a tv host as SAFI BALQIS OxyWhite's new ambassador.
SAFI BALQIS OxyWhite's new formulation comes in attractive ocean blue and bright green packaging that will invigorate a girl's soul to appear fresh and bright for those with normal skin…. Whereas it comes in an attractive combination of orange and yellow for a cheerful and positive feeling for the SAFI BALQIS OxyWhite oil control range…
I got a set for my not-so-little girl/ tween to try… She is after all turning 13, and along with the change of hormones as well as a hectic school life with loads of activities, her skin is also maturing and I can spot those little kinda like acne bumps…
These are what she has.....
1.

SAFI BALQIS OxyWhite Facial Cleanser for Oil Control and Acne 50g – RM7.30/ 100g – RM12.30
An oily skin can become bacteria breeding grounds and cause the formulation of sebum that causes acne /pimples on our face… this special facial cleanser is ideal for oily skin and acts to:
a) clean deep into our pores so that our skin is free from dirt and oil
b) control acne or pimples by absorbing the excess oil and dirt that has accumulated in our skin pores…
c) contains Micro Zinc Minerals to control the formulation of sebum to prevent acne or pimples
d) ideal for oily skin and pimple prone skin….
2.

SAFI BALQIS OxyWhite Toner , 100ml - RM10.90
Our pores open after washing our face and this can cause our skin to be exposed to more dirt…
SAFI BALQIS OxyWhite toner helps:
a) minimizes out pores so that our skin is clean with mushroom extract
b) prepares our skin for better absorption of the next product used…
c) freshens up our skin without leaving sticky residues with an alcohol free formulation
3.

SAFI BALQIS OxyWhite Gel Moisturizer 45g - RM20.20
This Gel Moisturizer is water based with a light texture that provides moisturization for 24 hours… it acts to:
a) Brighten and minimize skin discomfort
b) contains Vitamin B3 to even our skin tone
c) contains Hyaluronic Acid for inner and long lasting moisturization…
d) easily absorbs into the skin without being sticky…
e) Ideal for combination skin and oily skin day or night
The product smells very pleasant and my daughter says that her face feels clean after washing with the cleanser as well as using the toner and gel moisturizer... and well, I have successfully gotten my daughter to start her skin are regime and SAFI Balqis is an ideal start out set... and since using these set, her skin looks slightly better...I like it too...as I tried it on myself as well...
These products can be found in departmental stores, pharmacies and hypermarkets… for more information, so check out

www.facebook.com/SAFI.MY