Do you know of anyone who suffers from Eczema? I do, as I myself do suffer from a mild version of Eczema (thank God) , but even though, it is mild, when the itch begins, there are instances I can't help but scratch until my skin turns inflammed or red...sometimes even drawing blood..and that turns painful.
In case you do not know, Eczema is an inflammation of the skin that often results in dry, scaly and itchy skin. Millions of people around the world suffer from eczema and it is quite common among young children – one out of five children is affected by this skin disorder.
Eczema can be quite frustrating to both young patients and their parents and caregivers. Eczema is a condition whereby the skin is hypersensitive to various
triggers including genetic and environmental factors. It usually begins when the skin becomes very dry. It is also aggravated by harsh soaps, strenuous activities, hot weather and excessive sweating. It is important to moisturise the skin particularly right after a shower as this helps to control eczema.
This year, the Persatuan Dermatologi Malaysia along with the Malaysian Paediatric Association, supported by Menarini have produced a very helpful guidebook entitled 'My Eczema Action Plan: Your Step-by-Step Guide to Managing Eczema'. This beautifully illustrated and informative book is dedicated to these young patients suffering from eczema.
By using two main cartoon characters, these young children will learn how to manage their own skin condition. The first cute cartoon boy is named Nezam and the second is a pretty cartoon girl by the
name of Claire. We believe that young patients aged five and below would identify well with these cartoons.
My Eczema Action Plan Guidebook, or MyEAP Guidebook, is written in easy-to-understand English. As the parents or older family members read to the young patients, both the adults and children will learn how to effectively manage eczema.
The book is organised by topics and this makes it easy for young children to learn and remember each important aspect of eczema care.
Eczema is a chronic skin condition with frequent flares if not controlled appropriately. Understanding the skin condition will help the child and their parents to manage the condition well thus reducing the number of flares. Only by constant monitoring and proactive cooperation with the doctors and nurses, that this skin condition can be kept under control.
To help a child learn how to manage eczema, we introduced a 'traffic light' system; green, yellow and red.
In the green zone, your skin looks healthy and there's only mild irritation.
When you are in the yellow zone, the skin shows flare-ups or other symptoms and this is when you should apply your medication.
The red zone is when the symptoms of eczema are wide spread and the skin becomes inflamed or infected, then you have to see your doctor immediately.
Atopiclair is the first medical device cream to be introduced in Malaysia in the year 2011. It is a USFDA-approved non-steroidal treatment with no added colouring, fragrance, paraben and animal derivatives. It is also 'Muslim-friendly' because it does not contain any porcine (khinzir) derivatives or ingredients.
Atopiclair has been clinically tested to be effective and well-tolerated among infants, children and adults who are suffering from mild to moderate eczema. Atopiclair is a Controller Cream that is applied on stubborn itchy spots
Numerous published studies have shown that Atopiclair is highly effective in providing fast itch relief and
good eczema control. These studies have shown that 9-out-of-10 infants, children and adults, who were treated with Atopiclair, subsequently had no need for steroid rescue medication within the study period. This is good news for young patients and the elderly as their skins are thinner.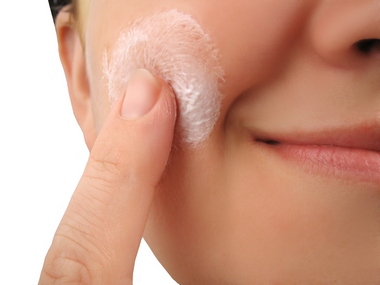 Published studies have shown that Atopiclair is able to support healthy skin barrier function by preventing water loss from the skin surface for up to 72 hours. It also effectively repairs the dry and broken barrier function in eczema skin.
Atopiclair is also richly formulated with powerful antioxidants that work synergistically to enhance the natural skin barrier. Atopiclair further assists by acting as another skin barrier so as to prevent affected skin from future flare-ups.
Atopiclair cream (RM95 for 100ml), great for localized flair up lesions and Atopiclair lotion (RM78 for 120 ml), great for maintenance therapy...
Atopiclair helps by:-
Itch relief in less than 3 minutes

Hydrate and lock in moisture up to 3 days

No steroid rescue needed in 9 out of 10 patients

Clear mild to moderate eczema in as early as 8 days...
A recent study published in February 2015 issue of the
Journal of Drugs in Dermatology
showed that Atopiclair, as compared with conventional moisturisers, is much more cost-saving and cost-effective treatment plan for mild-to-moderate eczema among young children!!
Menarini is also working together with Caring Pharmacy to raise funds for the Eczema Kidz Club HKL in conjunction with NEZAM 2015. From May to September 2015, for every bottle or tube of Atopiclair sold, RM3 will be donated to this cause. The campaign sponsors are targetting to raise RM10,000 for this cause in this duration, so do your share....
eczema photos taken from google.com for decorative purposes only...