Thanks to Nickelodeon, my mini me and I got to be among the first to watch Alvin and the Chipmunks : the Road Chip a couple of days ago.....We have been watching the movie since the first movie and my daughter loves the movie....
Alvin, Theodore, and Simon, throw a surprise birthday party for their dad/guardian Dave (Jason Lee). But as usual things get out of hand. Hundreds of people show up. And it gets wild…. DJ (RedFoo) cranks the tunes. When Dave arrives home (he saw news of his party trending on Twitter), throws everyone out and gives the chipmunks a good scolding.
Dave is now not only enjoying a burgeoning career managing a young beautiful upcoming songstress, Ashley , but also started dating Samantha (Kimberly Williams-Paisley), a beautiful doctor.
The Chipettes are busy hosting the American Idol and so Alvin, Simon and Theodore are bored at home with nothing to do, especially since Dave wants them to have a more normal childhood and limits their show biz performances.
When Dave introduces Alvin, Simon, and Theodore to Samantha and her bullying son Miles (Josh Green), the chipmunks begin to panic at the thought of Dave proposing to her while on a trip to Miami when they noticed Dave carrying a jewellery bag and found an engagement ring hidden away in his bags!
After being threatened by Miles who said that they will be sent back to the forest if Dave and Samantha gets married, the three decide to head to Florida to stop the proposal. Since Miles isn't thrilled with the idea of having a stepfather, being an abandoned child, so he decides to accompany them on their road trip.
Alvin drugged some tree squirrels and dressed them in his (their clothes) to fool their crazy neighbour who has been tasked to watch over them and these critters go even crazier left inside a home….LOL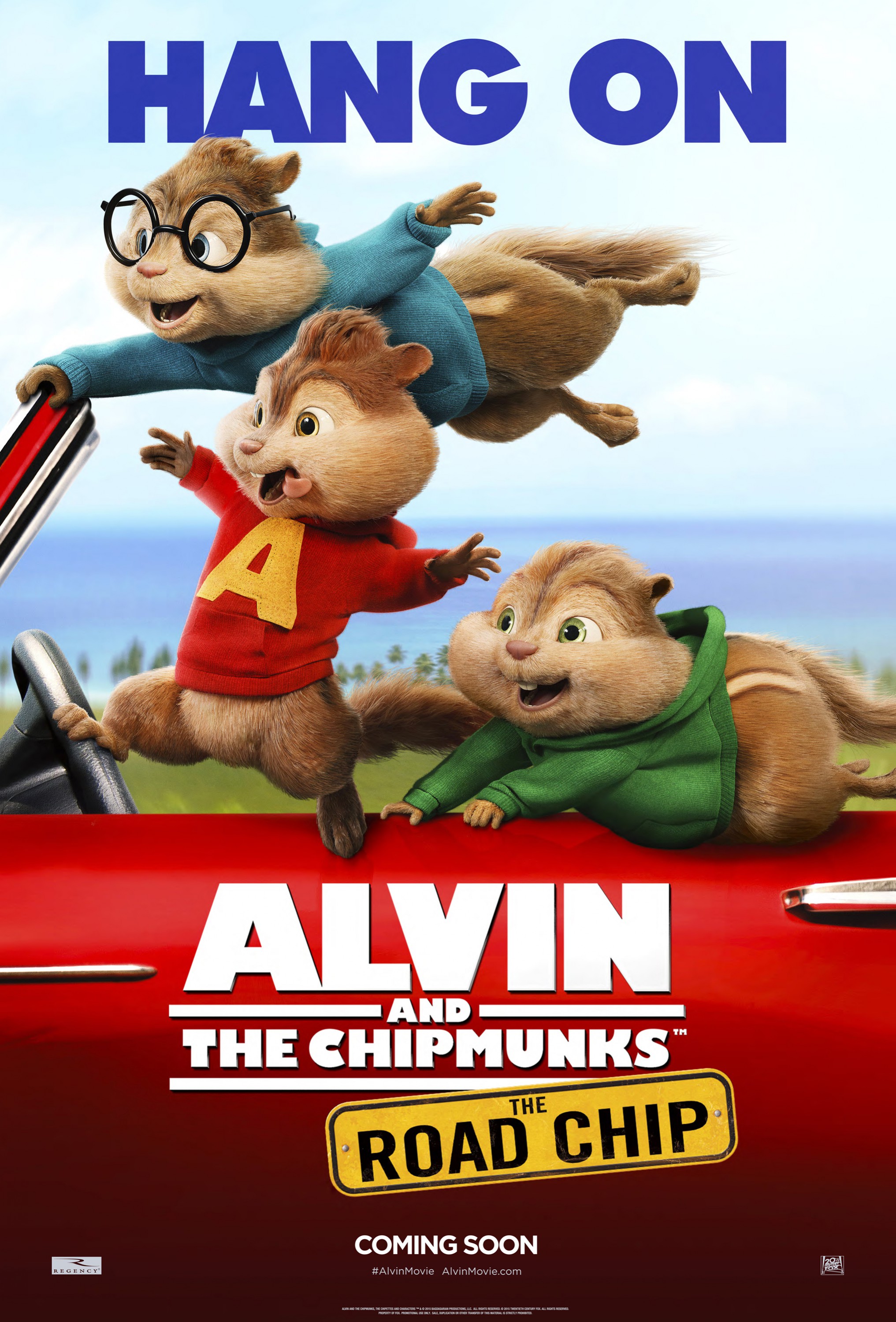 Since they did not have much money, Miles smuggled them on board the plane. But being as mischievous as they are, they get into trouble.
Theodore, holed up in cargo, releases a monkey he felt sorry for from its cage and who in turn frees all of the other animals who the run amok down the aisles scaring everyone . The flight has to make an emergency landing.
The mentally unstable U.S. air marshal Agent Suggs decides to make it his mission to send those horrible chipmunks to chipmunk prison and c
hases those chipmunks (who he blames to have ruined his pristine flying record) and also for destroying his relationship with the woman he wanted to propose to across the country….
The chipmunks then find themselves on the No-Fly List (their pictures on the FBI's Most Wanted page), so they take off by car, stopping off in Texas, where they performed on a wooden sidewalk, as a bunch of boot-tapping cowboys look on, throwing tips in the box.
Later, they play in a ratty dive bar nearby and transform it into a raucous scene out of "Urban Cowboy" complete with line-dancing couples whooping it up.
When at New Orleans French Quarter, they join an already awesome jazz parade, and transform it into Mardi Gras by whipping the crowd into a frenzy with a caffeinated version of "Uptown Funk."
After some fights and conflicts, the trio and Miles starts accepting and liking each other……. I won't go all the way as if I did then there will be nothing left to expect right… hahaha
It is a good show but there are a lot of parental guidance as the chipmunks do a lot of naughty things… so be careful of that if you are one of those fussy parents… otherwise the movie is great fun with lots of great songs , fun and laughter…