Hello friends, readers .....
Did you know that Innity, the leading online media and advertising technology provider in APAC, will be hosting a 7km Fun Run ­ Magical Forest Charity Run on Sunday May 29, 2016 at Taman Botani Negara, Shah Alam? This is one of their CSR initiatives to give back to society and the environment.
And as the name suggests, the Magical Forest Charity Run is a themed Run not only to provide a fun and magical environment to the runners, but educating them on the importance of protecting the environment as well as running for a good cause. The cost of the registration is just RM69 per person.
Once you have registered, you

will get:
- Ultron Dri Fit Running Tee
- A goody bag worth over RM400!
The Fun Run event will begin at 6.00AM, with the flag off time at 7.15AM.
Phang Chee Leong, the Chief Executive Officer of Innity said, "The purpose behind this run is to raise more awareness for the environment and to emphasize the urgency for all of us to act immediately to safeguard our Earth." Innity is committed to contribute to the society in more ways than one.
The Magical Forest Charity Run is a part of Innity's 'For a Change' project, with the goal to raise awareness and funds via online and offline initiatives throughout the year to give back to the environment and society.
The objective of making it a themed run instead of a normal run is to actually allow everyone to re-live his or her childhood moments and for kids to have a chance to meet their favorite fairytale characters. Maybe you're too stressed at work? Want to spend some quality time with your family? Well, Magical Forest Charity Run is the very event that you can go to.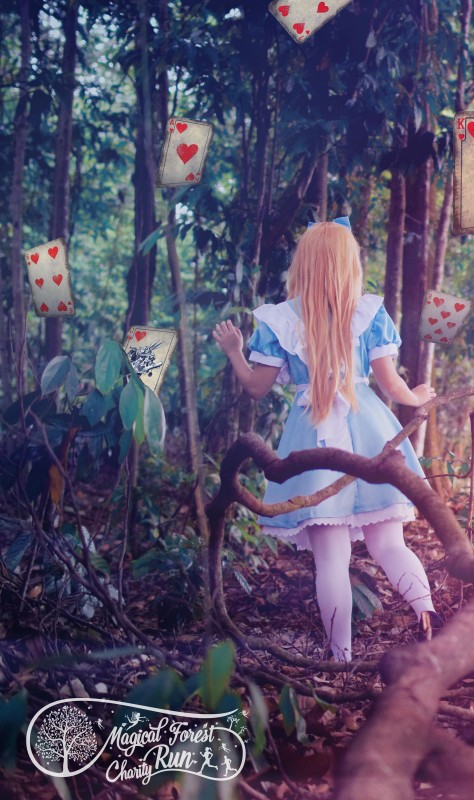 The Magical Forest Charity Run is not just for the fun of it, but it is also to educate and encourage people to protect the environment. Proceeds from the Run will be given to Forest Research Institute Malaysia (FRIM) to support their reforestation efforts.
If we do not do anything about reforestation, it is estimated that within 100 years, there will not be any rainforest left for our future generation... is this what we want??!! Sadly, one and a half acres of forest is being cut down every second which is equivalent to losing 20 football fields every minute.
Do you know that half of the world's tropical forests have been cleared.... and that 4500 acres of forest are cleared every hour by forest fires, bulldozers, machetes, and etc.
So let's be the forest guardian and do our part to save our rainforest and be a part of that change....