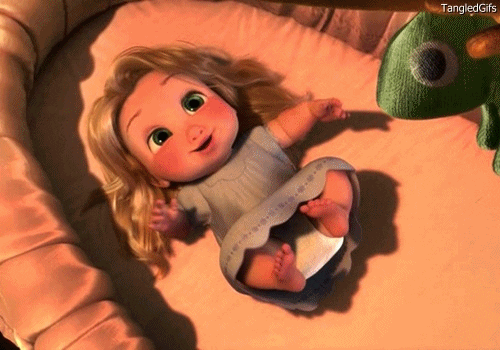 When you are a parent, it is natural you will only want the best available products for your little ones...it should be gentle on our baby's skin yet strong enough to wash away those 'nasty surprises' your little baby loves to present you with inside their diapers... heheeh.. and food spills when they are much older..
Watsons Malaysia is always leading in product innovation to provide their customers the vatiation within their stores, and they are proud to present Baby Naturals which has been made lovingly with certified Calendula from Australia.....
Most people know that Calendula is most highly sought after for their healing properties and it can deeply moisturize and hydrate the skin. I remember when I had chicken pox, or measles and yes, I was unfortunate enough to have both... or rashes, the only thing we turn to was to Calendula...
Members of the media and bloggers including yours truly here were at Asia's first Nickelodeon Lost Lagoon at Sunway Lagoon for the product launch with a few kids in tow...
I know I fell in love with the packaging on sight... the products are packaged in lovely pastel yellow plastic bottles /tube and had a drawn cartoon animal representing each of the product..
The elephant represents the Baby Naturals by Watsons Calendula Hair & Body Wash . It comes in a 250ml bottle with a pump and sells for RM27.90. Using this product will help retain moisture in the skin and makes hair feels silky soft. The wash is mild and extra gentle to the eyes and it leaves your baby's skin and hair soft and smooth.....
The bee represents the Baby Naturals by Watsons Calendula Lotion. This one also comes in a 250ml bottle with a pump and sells for RM27.90. It is very helpful to skin's natural functions as it maintains the skin's moisture balance. It is also quick absorbing and provides lightweight hydration to your baby's skin.....
Then there is the Baby Naturals by Watsons Calendula Moisturising Cream which comes in a 100ml plastic tube. It retails at RM19.90. This rich baby cream provides intense and long lasting moisture without a greasy feeling, leaving your baby's skin soft and smooth...
Last but not least.... parents from traditional families will be pleased to know that there is a Baby Naturals by Watsons Calendula Massage Oil which comes in a 100ml plastic bottle with a pump. Priced only at RM19.90. Now you can use this one to massage your baby's skin without those stinky and strange smelling "minyak telon" or so on...when your mother/mother in law or such advises you to do so for your baby (normally to get rid of any flatulence or "buang angin'" as well as for bonding purposes and making baby feel contented...) This massage oil is free from mineral oil and will absorb into the skin without clogging pores leaving your baby's skin soft and supple....
All of the products here gives long lasting hydration, a must in our scorching hot weather... , they are also hypoallergenic and free from Parabens, Mineral Oil, Silicones, Colorants and Alcohol...
As part of the opening ceremony gambit, we were entertained by a group of young and very young ballerinas who were called the "Fairy Angels"..
...and they were so adorable in their costumes, and coloured hair....
Chui Ling, a TV and radio personality and Watsons Celebrity Friend was present to share her testimonial using the products on her twins. "Just like any mother, I would always want the best for my babies and when I use the Calendula range from Baby Naturals, I can feel the change in my babies' skin for the better."
We were all treated to some parental care tips from Dr Meera Thalayasingam, Consultant Paediatrician (Clinical Immunologist and Allergist) from Subang Jaya Medical Centre as well who said< " Gentle care for the little one is vital Through my research study on massage therapy suggests beneficial effects in pre term infants, post-operation cardiac patients and constipation, and limited benefots in low back pain and tendinitis..."
We were also treated to a live baby massage demonstration from Hippopo Baby Spa & Wellness baby therapist using the Baby Naturals by Watsons Calendula Massage Oil....
Baby massage is a gentle, rhythmic stroking of your baby's body with our hands. Use the

Baby Naturals by Watsons Calendula Massage Oil

to help our hands to glide smoothly over our baby's skin. As part of the massage routine, gently manipulate baby's ankles, toes, wrists and fingers. Do it in a total of 8 times.
We can talk softly, hum or sing to our baby while massaging, which may make it more reassuring for our baby
Warm a tiny squirt

Baby Naturals by Watsons Calendula Massage Oil

in hands by rubbing it between our palms.

Gently rub it into baby's skin, starting with his/her legs.

Work your way up his/her legs, lightly squeezing his/her calves and thighs.

For baby's chest and tummy, gently place both hands flat against the centre of his/her body. Spread hands to the sides, as if flattening the pages of a book.

With hands still flat, use the fingertips to stroke outward in small circles.

Keep going for as long as your baby seems to be enjoying it.
Reading baby's cues is important as he/ she will tell us when which massage strokes he or she likes or dislikes. If our baby starts to cry during the massage, it is their way of saying that he/she has had enough.
There you have it, the full range of the Calendula Baby Naturals by Watsons Malaysia has been revealed, so what are you waiting for..
Get yours now at any of the Watsons store nationwide. For more info, check out www.watsons.com.my
Thanks to Manoah for the invite and to Watsons for having me...