As a woman, there is nothing more important that keeping yourself beautiful… like it or not, we do live in a somewhat shallow world where our appearance matter a lot in many situations.
Thus if you look good, you feel good as our physical appearance does affect your overall personality..
So, why is it so important to look your best….. well, it is to impress people in social situations..and yes, you know you will get better treatment from others when you look good also...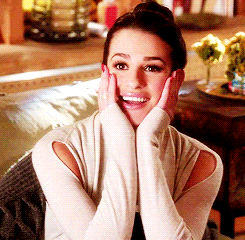 And, well, it boosts your own self-confidence and self-esteem. You definitely feel happy or reassured when other people admire you or say that you look nice or good right… and well, social media influencers who are more attractive definitely get an edge over those who do not look so good…. huhuhu.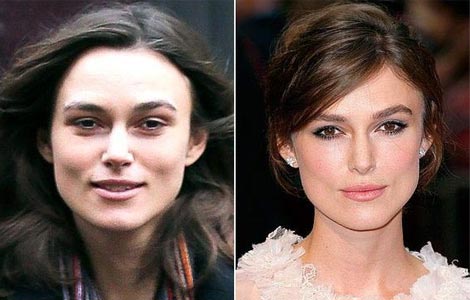 Keira Knightly without make up and with makeup....
What better way to improve your looks then to go get a makeover… or well, make yourself up…..
Some of the world's most beautiful women are pretty normal looking without their make up.. it is only with makeup that they look so breathtaking or ravishing...
Fan Bing Bing with her make up and without makeup
I have to admit that there are times I am just so lazy to make myself up, but when I put on make up, I am a totally different person…..
Shizens believes everyone has a unique natural beauty that should not be concealed but to be revealed. Shizens is here to enhance the confidence level of everyone in revealing their uniqueness with their new VISAGE Collection which promises to enhance your natural beauty out
The VISAGE collection basically comprise of Shizens skincare and make-up products to enhance your look without much effort. There are 9 items in this collection, which includes 3 skincare products and 6 make-up products, but well, I am here to share my experience with the gorgeous make-up collection….
The 4 make-up items you really should look out for or check out to get a natural beauty look very much like how those gorgeous K drama actresses look like..., would be the Natural Pore Nutrient Foundation PRO, Hue- Duo Eyeshadow (Sephia Pink), Aqua Eyeliner (Black) and Smack Lips (Cherry Blossom).
Apply Natural Pore Nutrient Foundation PRO on whole face as a make-up base. This extremely light weight, sheer and silky foundation is 100% talc-free to create make-up against fine lines and pore imperfection.
The essential moisture essence in this product imparted with Vitamin E further pamper skin with a touch of moist and clean sensation.
I really love the feel of using this product……it is very light on my skin
To achieve the Korean style natural look, try giving your eyes a makeover with Shizens brand new Aqua eyeliner, followed by Hue-duo eyeshadow – Sephia Pink.
Aqua eyeliner is a cushion type liquid eyeliner which is smudge-proof and long-wearing up to 12 hours.
Its lightweight and quick-drying formula allowing you to glides on to lids in a fluid stroke. The cushion sponge allows the comprised brush to fully saturated in rich and highly pigmented liquid eyeliner for smooth and even application.
The Sephia Pink Hue-duo eyeshadow also goes on easily on your eyelids as it is pretty pigmented and you can also use it as a blusher if you like….
Complete your very au naturel makeup with Smack Lips, which is a long-wearing and stunning matte lipstick that stand you out in the look.
swatches some of the other shades available..
Smack Lips enriched with coconut oil and sunflower butter to lock in moisture in your lips thus prevent skin peeling while cover blemishes effectively, and it really stays on the whole day… Matte lipstick are so trendy nowadays and I have to say this Cherry Blossom colour is just gorgeous… it stays on my lips the whole day and keep me looking great..
You can also use this as a cheek tint.. just dab a bit on your hand and use your finger to dab and blend on your cheek area….
VISAGE Essential includes is an amazing and irresistible deal package you really have to get, now at
RM199 instead of RM1,503, available from 1
st
March to 31
st
May 2017 at major Shizens stores*
... it comes consisting of one
Smack Lips – Plum Wine, one
Smack Lips – Orange Tango, one
Aqua Eyeliner – Black, one
Aqua Eyeliner – Brown, one
Hue- Duo Eyeshadow – Mocha Glow and
a beautiful
Shizens professional brush set (6 brushes)...
How about trying out a free VISAGE makeover and winning some attractive prizes?? Interested?? Do use this unique code (
VISAGE01
) to redeem your FREE makeover at major Shizens stores.
Just show the code or this blog post page to the beauty advisor there to for your makeover and who knows you could even win a prize....
VISAGE CHALLENGE 2.0
VISAGE CHALLENGE is a contest starting from 15 April - 15 May that you may join to win attractive prizes after the FREE makeover done. It's so easy just snap a photo of yourself after the makeover to show the make up effect and then submit your photo to Shizens Facebook (Inbox) or WeChat.



Step 1: Visit Shizens outlets and experience a VISAGE makeover.
Step 2: Snap a selfie after you get your VISAGE makeover.
Step 3: Scan the QR code and follow Shizens on WeChat.
Step 4: Submit your picture with your details (name, IC, and contact number)

Official Launch
VISAGE COLLECTION Official Launch roadshow is coming soon on 24 - 30 April 2017 at Mid Valley (East Entrance Lobby).
Follow

Shizens Malaysia Facebook

closely t
o find out more about the exciting activities and offers at the roadshow.
See you there at the roadshow, I do so need another makeover, as it is just so much fun seeing how makeup artistes can make you look super gorgeous, way beyond your expectations, so how about you.....!!