Having been around the blogging community and having earning myself a few achievements, I get questions from newbies asking how they can blog successfully.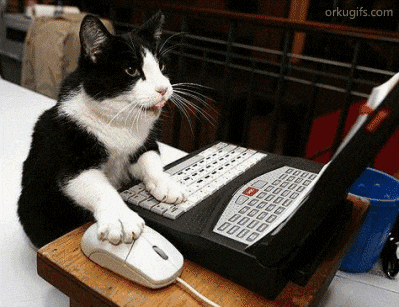 pic credit to giphy
Admittedly, a blogger's life seems easy or glamorous, and as a blogger, I have to confess I love what I am doing and the opportunities that comes.. you get to rub shoulders with socialites, celebrities, try new products, eat great food, get loads of freebies…
But…..

Being a blogger takes a whole load of work, self discipline, dedication, courage, and humility

…
In this post I will share a little about my journey to become the person I am today.. I am only human, and these are of course, strictly my own opinions, so do not hold it against me..
So …

why do you want to be a blogger

….?
Personally for me, it was one of my ambitions as a kid. Ok, as a kid, I did not say I want to be a blogger, but well, I loved writing short stories and I wanted to be a journalist, but fate had it that because of financial issues and struggles, I did not get to further my studies, so if you are wondering, I am nothing but just a high school graduate…
Blogging allows me to 'kind of' actualise that dream… yup, I started to blog to share my stories, what I was doing, where I travelled to and so on, and in the beginning, I have to admit my stories were really crappy. I did not know how to 'blog' and my pictures were all clustered and everything was pretty haywired. There certainly is a big difference between the blog I wrote then and what I am writing now….
I did not even know there was a blogging community and all until a colleague of mine announced he was a blogger. I was at awe and tried following his footsteps, but well, he wasn't helpful even if he did inspired me back then.
No one taught me anything and I learn everything through trial and error.. I am sure the first few 'professional' assignments I did was all crappy… but life is a constant learning process, and it was through getting to know other bloggers, and also learning, reading etc that I eventually improved…
pic credit to audienceops.com
When you start off as a blogger, you should not expect your following or your page views to grow overnight.. It sure was many years or months before my page views grow to be the way it is.. You also have to

blog consistently

.., and I mean at very least once or twice a week, if not several times per week.. if you want people to come back and keep reading your blog.
If you only blog once or twice a year, your blog isn't going to grow, not unless that content is something really viral or amazing….
pic credit to bethannebest.com
I try to blog almost every day or every other day because it feels great writing and sharing my experience and thoughts and well, if you are passionate about what you do, it is not work.. and if you are passionate about your blog, people can tell and eventually, it is what that makes your blog successful..
After all, have you ever stumbled on to a blog you think you find interesting and when you return 3 months later, the blog is still on the same topic and article – would that make you want to return to that blog again…?
So, how do you get people interested in your blog.. well, for me, it is important to

s
tart building your network

.. from social media pages – facebook, Instagram, twitter, pinterest, wechat etc…,

connect

ing

with others in the blogging community

, make friends with fellow bloggers and other main stream media/ magazine/newspaper journalists, comment on fellow bloggers postings etc etc.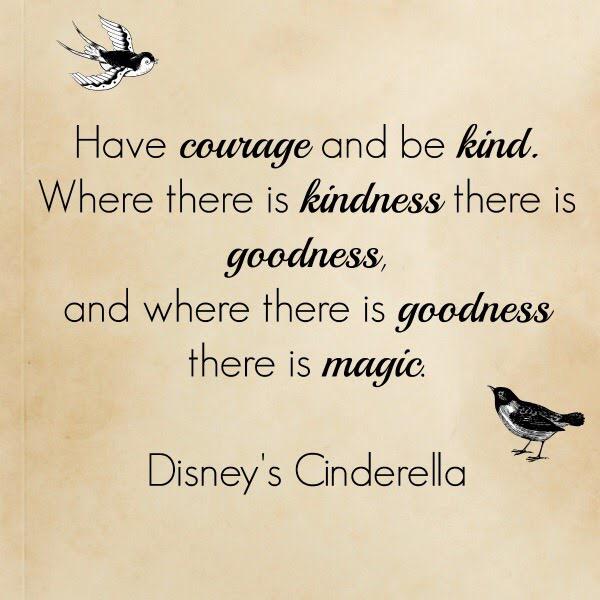 pic credit to twitter
Always be nice to people

, and this will make them sweet to you too. Do lend a helping hand every once in a while, and do not be overly calculative, being too calculative or selfish does not make you successful... and people ask me how I get so many events to attend, and that is by sharing, and by being nice to people - whether it is fellow bloggers, PRs or anyone at all.. you never know when you need their help
Share your blog posts and all your social media pages

with your Facebook friends. Yeah, like I mention, it is not a piece of cake becoming a 'successful' blogger, if I can even be termed as such…you really have to invest a lot of love and energy not only in writing your blog posts, but in sharing what you write. Easier said then done right…. Huhuhu but it is just that….
Get nice name cards

done and pass it around a lot to friends, acquaintances, company owners, etc,etc..
pic credit to briegowen.com
Another mistake I always see fellow bloggers do is getting too emo or downright personal, on their social media. If you have started a blog and want to be successful, you really have to

keep all your dirty laundry, all those skeletons in the closet hidden

, and not aired to all..
This would be because as you grow, there will be potential clients, PRs, fans and readers all starting to follow your social media accounts as well so you really should not post all those overly emotional statements, or air your family's dirty laundry out for all to read/see..
Ranting once in a while is acceptable in some ways, I have been doing it occasionally, but well, you also do not want to appear over-the-diva or so annoying or fussy or problematic on your social media and get people to shun you instead right…
pic credit to someecards.com
To be a blogger, you cannot make anything too personal or well, let anything other people have to say get to you…
I know of some fellow blogger friends who think highly of themselves , or like what the Malay's will say ' ekor kembang' aka too full of themselves when they get emails from people saying they wish they could be just like them – the blogger.
pic credit to pinterest
Or on the other hand, I also see fellow bloggers getting so depressed when they face a little criticism…
Never take the "success", the "failure", the "praise", and the "hating" personally.
pic credit to zuan ariffin
Networking with other bloggers

can help you become better known in the industry.. be friendly, and never snobbish. I pride myself as an easy going person, but I can be pretty shy and introvert at times, but even when that happens, I have a smile for everyone… even for people who do not like me…
Yes, I think it is important to

get your own domain

...and while you are at it, give your domain a catchy name if possible..
Another thing I learn is even if you are writing about yourself, do it more sparingly and relate the post more on what you are actually blogging about.
I love to

share lots of photos

in my blog… People love seeing pictures. And I learn that people love to quickly scan through blogs and only with photographs and pictures, it will add draw more interest to make them read…, it is just that way for me too… I love looking at pictures before I read, and I personally find blogs with no pictures boring…
picture credit to fowllanguagecomics.com
So when writing a blog, be sure to add plenty of nice photos to share with your readers. But yes, another advice here is please, oh, please, do not post all selfies only in your blogpost… this is a number one complain I hear from PRs and clients, and that is some bloggers are just too full of themselves and almost all photos posted in their blog is a selfie or all about them – unless you are drop dead gorgeous or sexy,

keep your selfies and personal pictures to a bare minimum

, no one wants to see just your pictures in your blog… - oops... I just added way too many of my own pictures in this post... LOL-
pic credit to irkitated.com
Keep your blog posts easy and simple to read

. I try to write about 350 words for SEO purposes… but well, keep the post simple and of course, if possible, give your blog post a funny, catchy title to draw people's curiosity.
OK, here's hoping these little tips and this blogpost can help you.. sharing is caring after all...
Bye for now and thanks for reading...