Yours truly was over at the MBO cinemas with my mini me to watch the Little Yellow Flower's Charity Movie Screening of Despicable Me 3 with some of the underprivileged kids under the Little Yellow Flower Education Foundation...
The Little Yellow Flower Education Foundation is a Wonderland that provides underprivileged children with happiness, hope and security. This Wonderland's main mission is to feed the children as meals are essential for any kid's growth and mental development, right...
The Little Yellow Flower Education Foundation aim is to help and encourage children to flourish in their education as well as other living skills with care and interest so that these kids can have a better life..
pic credit to LittleYellowFlower.org
Did you know that children from the urban poor families only have one meal a day and this often just consist of just a slice of bread or a small packet of rice to be shared amongst siblings....It was because of this, the Little Yellow Flower Education Foundation was formed, and started providing these children with nutritious lunch every weekday for free...
The Little Yellow Flower Education Foundation was founded by four charitable and kind hearted celebrities, each who are famous in their own right, Miss Charlie Yeung, Miss Lee Sinje, Miss Valen Hsu and Miss Gigi Leung who formed this non-profit organization back in 2007 during Christmas....
The celebrities and ambassadors are very involved in their projects personally and will interact with the children involved regardless of their background...
pic credit to LittleYellowFlower.org
And with that having said, the Little Yellow Flower Education Foundation is hoping to be able to do more for other urban poor kids and thus embarking on this movie fund raising event from now up to the 31st August 2017, where for every RM100 you donate to the Little Yellow Flower, you will not only be rewarded with the satisfaction of having sponsored a full meal for an underprivileged child for 20 days but also a FREE MBO Movie Voucher / subject to first 1000 pcs only
All you need to do is bank in to Maybank acct 5147 2166 4449 under Little Yellow Flower Berhad and WhatsApp 016 2255 687 to redeem your movie vouchers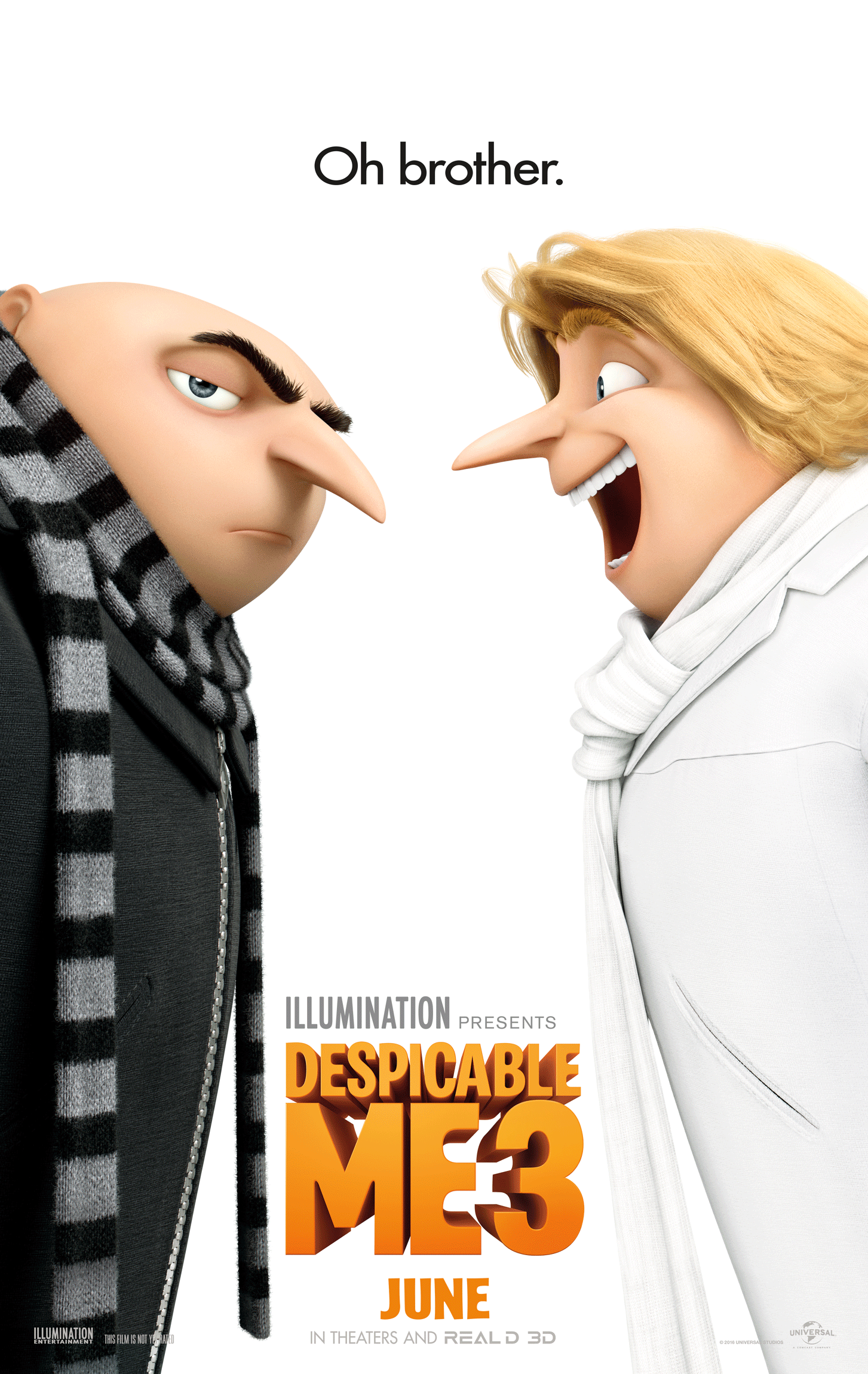 The movie Despicable Me 3 was definitely fun..

Gru and Lucy has become a family with the 3 girls

Margo, Edith and Agnes—and the Minions, as well as

super spies for

Anti-Villain League...
Enter
Balthazar Bratt, a former child star who has grown up to become obsessed with the character that he played in the '80s, and is determine to make Hollywood pay for casting him aside, and because Gru failed to catch Balthazar Bratt for stealing the world biggest diamond, he gets fired from the AVL.
The Minions get delighted hoping to get back into being villains but Gru has really turned over a new lead, and with that, the Minions left the house in a huff and instead get into trouble, landing themselves in jail...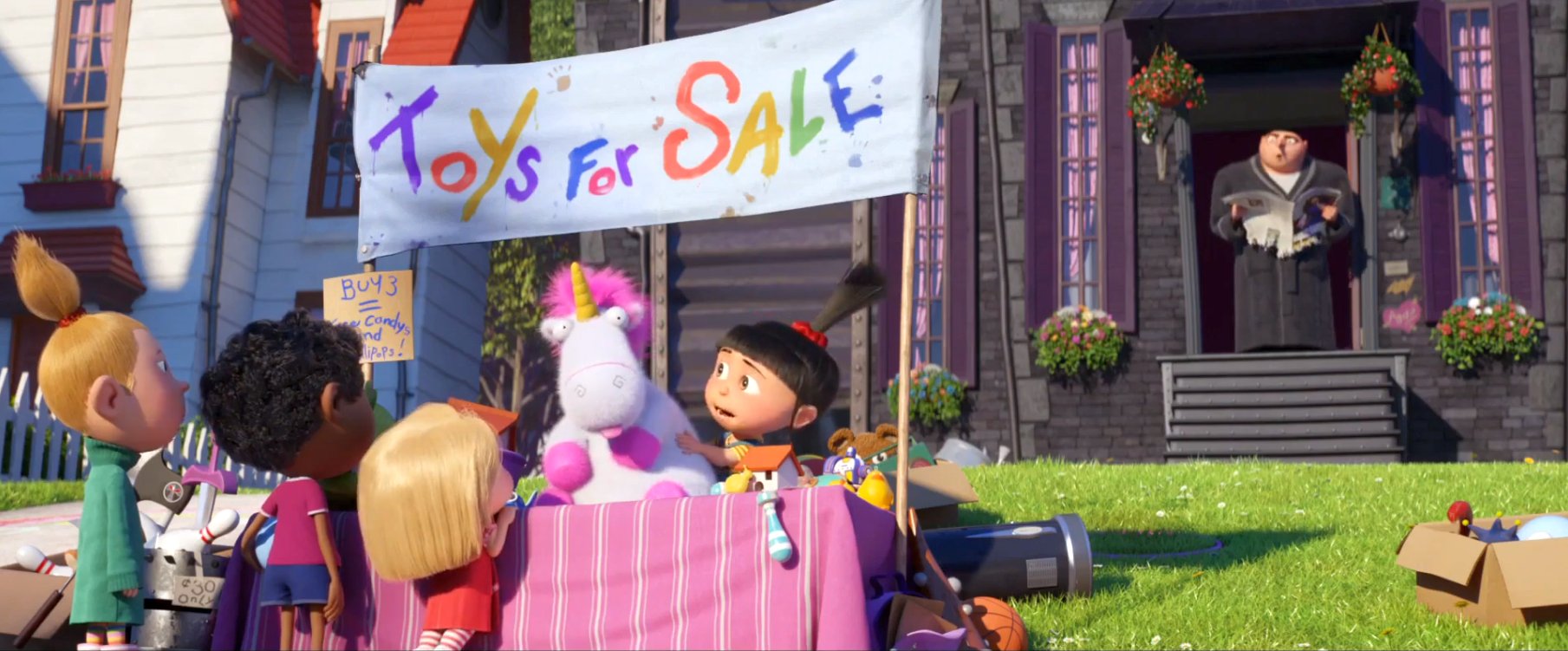 Knowing that her parents are jobless,
Agnes sells off her unicorn to raise funds for the family..
Along the
way, Dru finds out he actually has a
cheerful, and more successful twin brother Dru. Dru is very rich being a pig breeder.
Gru finds out that actually their father is a super villain and made his fortune there.. however Dru fails to live up to the legacy and wants to learn how to be a villain from a changed Gru... who eventually came up with a plan
to
steal back
the diamond that Bratt has stolen..
At the same time little Agnes is all excited about going to look for a real life unicorn...
So what happens next... will Gru and Dru pull off the heist.. will Agnes find her unicorn... will Gru go back to being evil.. and what happens to the Minions..
Be sure to watch Despicable Me 3 to find out more... MBO is also a main sponsor for the
Little Yellow Flower Education Foundation