Like every Malaysian out there, I love food, especially a good Rendang Tok and so do my husband and daughter... and with Raya just around the corner, I really have to prepare myself to cooking the Rendang Tok, a traditional Raya must-have dish which takes a more then half a day in order to get the right flavour and texture - 8 hours to be precise
to achieve optimal flavour and texture in the dish.
.... it makes me sigh with some dread just thinking of it, since I am a person who likes to do things easy and find a short cut to it...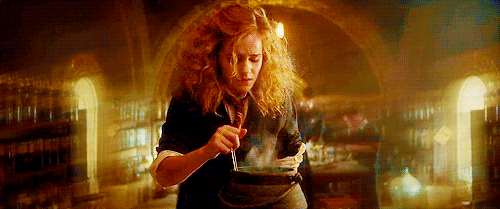 ...oh why is this Rendang not done yet.....
However, this Raya, my wish has come true with the launch of the new generation Philips All-in-One Pressure Cooker.
Equipped
with an intelligent cooking system, the new generation Philips All-In-One Pressure Cooker offers a fully customisable cooking experience that allows you to

slow cook or pressure cook, in just one appliance.
You can also

sauté, sear, bake, reheat and warm up your meals,

all in the same machine- how amazing is that... so you can imagine what a dream it was for me to get one of the Philips All-In-One Pressure Cooker for myself....
I then got down to trying my hand with cooking Chef Marina Mustafa and Sara Khong's Beef Rendang Tok
Did you know it only took me 30 minutes to cook a mean Rendang Tok with the pressure cooker mode and my husband and daughter who are picky /fussy eaters actually loved the result...
Just in case you want to try it too, do go ahead...Here is the recipe...
Ingredients to Marinade
2 tsp ground cinnamon
1 tsp ground black peppercorns
1 tsp ground coriander
1/2 tsp ground fennel
1/2 tsp ground cumin
Ingredients to Blend
2 large red onions
3 garlic
1 inch ginger, remove skin
3 fresh tumeric root, remove skin
2 inches galangal
4 lemongrass
Other Ingredients
1 kg beef, cut into 1 1/2 inch cubes
1/4 cup of oil
2 star anise
5 cloves
5 cardamoms
1 tbsp chili paste
2 tbsp tamarind paste diluted with 1/2 cup of water
2 tsp salt
3 tbsp palm sugar grated
2 cups of thick coconut milk
2 tbsp kerisik
3 pcs of kaffir lime leaves bruised
1 tumeric leaf, finely sliced...
Method using the
Philips All-In-One Pressure Cooker
Place beef cubes in a bowl and sprinkle the marinade mixture on it.
Massage and mix the ingredients with the beef and set aside for about 20 minutes or so....
Open the lid to the
Philips All-In-One Pressure Cooker and press 'Saute'/Sear High Temp button and press START
Pour in the oil, and when the oil gets hot, saute the blended ingredients, chili paste, star anise, cardamom and cloves until fragrant
Put the beef cubes into the inner pot. Stir for 20 seconds
Pour in the coconut milk, tamarind juice, kaffir lime leaves and palm sugar. Stir in until combined.
Close the lid and turn the valve on the top of the lid, towards the SEAL position
Press PRESSURE COOK and choose MEAT/POULTRY and add on the cooking time to 30 mins. Then press START
When the 'keep warm' light flicks on the panel, the beef rendang is ready.
Release the pressure by turning the valve towards the right most VENT
Open the lid and put in the kerisik and salt. Stir to mix well. Press
'Saute'/Sear High Temp
button and press
START
Leave the lid open and continue cooking and stirring occasionally until the Beef Rendang gravy thickens to your desire. Then sprinkle the tumeric leave slices over the Beef Rendang before serving it up...
The
Philips All-In-One Pressure Cooker
allows us to cook eight times faster
, thus
saving time and energy in the kitchen. The pressure cook function comes with various menu buttons for cooking and steaming a variety of dishes ranging from soup, risotto and rice to meat and poultry as well as bake cakes.
The aluminium alloy inner pot of the Philips All-In-One Pressure Cooker is durable and offers more effective heat conduction for a more thorough and even cooking result. It is coated with a special golden Whitford coating that is anti-scratch and non-stick. With an easy-to-programme timer that indicates cooking progress, the days of second guessing when your dish will be ready are over.
For your info, the new generation Philips All-In-One Pressure Cooker has nine safety protection systems and comes with a pressure regulator that is microchip-controlled. Right after cooking, the pressure regulator automatically turns on to release the pressure, so there is no need to discharge the pressure manually or wait for the pressure to drop naturally as the cooker cools. You can enjoy piping hot delicious homecooked food immediately right out of the pot!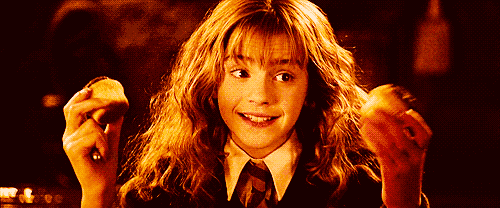 ...cooking has never been easier or faster with the Philips All-in-One Pressure Cooker...
Sold at a recommended retail price of RM799, the Philips All-in-One Pressure Cooker (HD2137/62) is available at the Philips Brand Store in Publika Shopping Gallery and The Gardens Mid Valley, both in Kuala Lumpur, and in Sutera Mall, Johor Bahru; at Philips Experience Stores in Menara Axis, Petaling Jaya and in Penang; and at retail partners and distributor stores nationwide and online via Blip.my and

the Philips Official Store on Lazada:

http://www.lazada.com.my/philips-official-store/

.