Hehehe... Scandalous writing up ahead, taken off Cosmopolitan USA few years ago... but rewritten again. this is a sensitive article so for the religious and sensitive people... do not read further....
These hands on tips would probably help you get your hubby the way you might like him.... naked and horny... hehehe. Have your own 50 shades of grey performance.... hahahah
It would probably shock him a bit but thrill him to bits....
Show him you can be in charge by unbuckling his belt, crabbing the buckle and pulling it fiercely from the loops. Add some action by snapping it like a whip on the floor or table and toss it away.
Men often think they have to take control and initiate sex, so when a woman takes charge and gets agressive,... it gets instantly arousing.....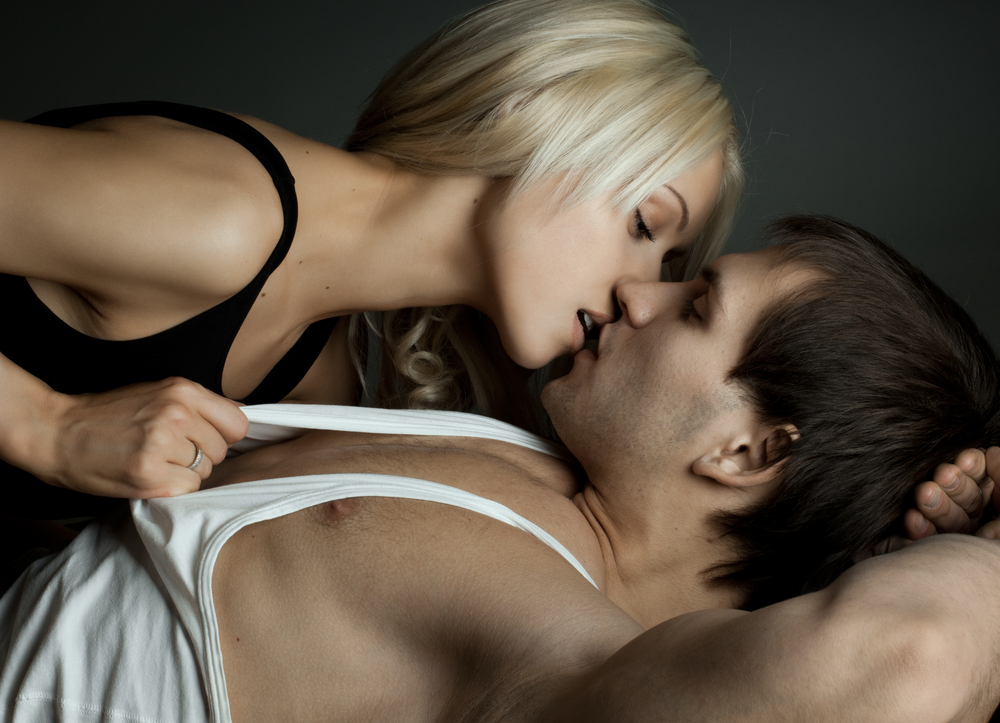 Tease him with his T shirt...
If your man is wearing a t shirt, grab the bottom of the front of his t shirt, pull it over his head and just slide it halfway down his arms so that they are behind him. In this way, his chest and face are exposed to you, and his arms which are still in the shirt are stretched behind his back.
Trail kisses from his neck to his lower stomach. You are forcing him to do nothing but enjoy the sensations.
Grab your sexy shirtless man and push him onto the bed. Be sure to kiss him a lot and while you are making out with him, slyly unbutton his pants and push them down as far as you can with your hands....Then bend one leg, hook your foot over his waistband and slide your leg down his lower body, dragging his pants with it.
He will be so distracted with the passionate kiss and will hardly realize what you have done. When you pull back and he realizes he is almost naked, he will be so complete, taken aback by your skills and worship you as his sex goddess.
Say bye-bye to his underpants....
Amaze your man with a trick if removing his underpants/boxers/ underwear. Do a slow striptease and let him watch you take off your own shirt, then circle him and press your bare breasts to his back. Reach down in front of him, trail your fingers down his chest until you reach his underpants. Slide them down while you graze his back, bum and upper thighs with your bare breast and chest. Men love the feel of their partner's breasts against their body and the combination of feeling you against him and freeing his erection from his underpants will excite him lots................