If you a fan of Rapunzel, make sure you do not miss out on Disney Channel's brand new animated series "Tangled: The Series"!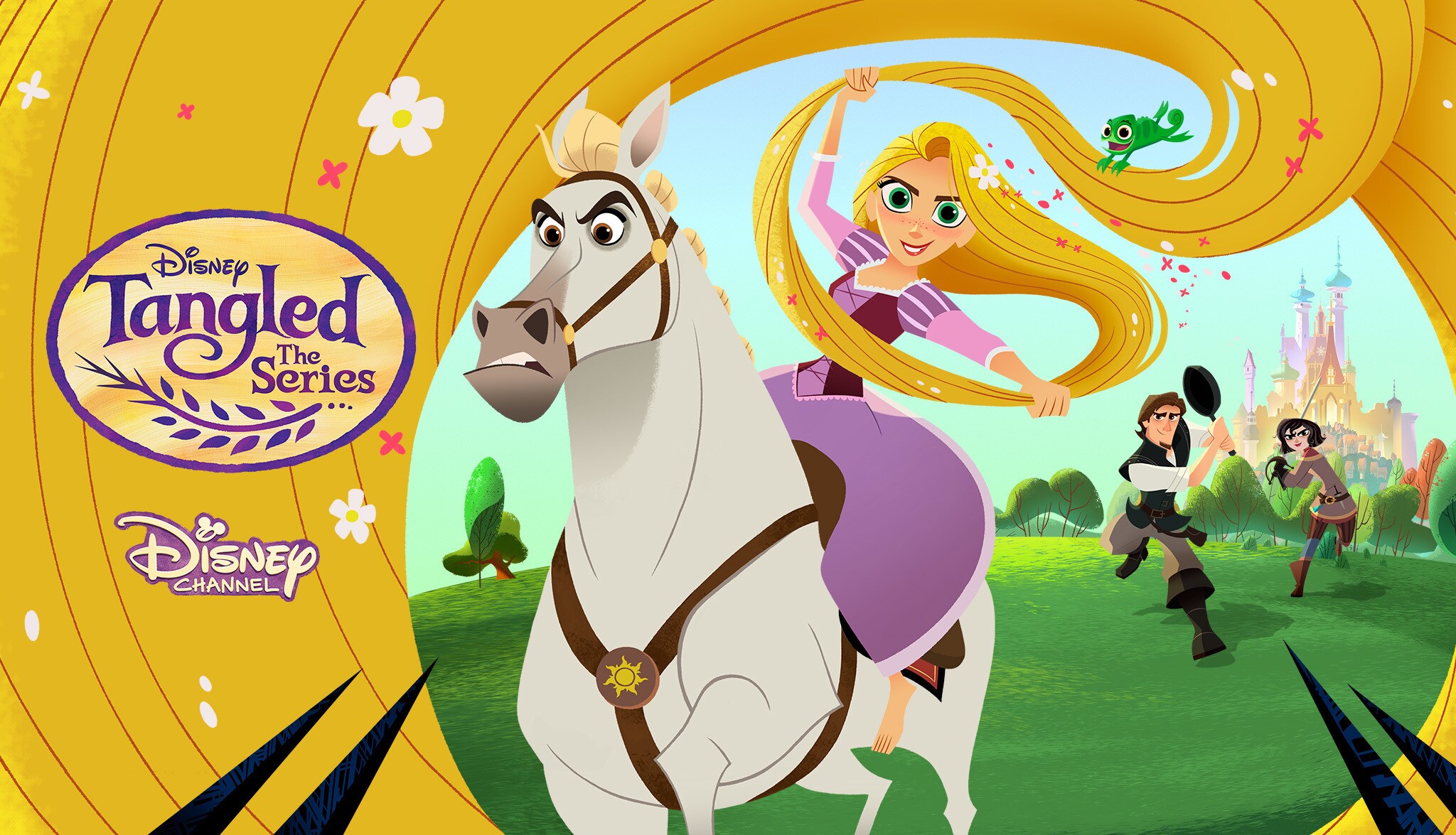 It will be aired every Sunday at 11:30AM on Astro Ch 615, and the series will be set between the stories told in Walt Disney Animation Studios' acclaimed 2010 film "Tangled" and its short film "Tangled Ever After".
Mandy Moore and Zachary Levi reprises their roles as Rapunzel and Eugene respectively in the series that comes w
ith a new visually vibrant animation style inspired by Rapunzel's drawings in the original film..
The series how follows Rapunzel on her adventures as she acquaints herself with her parents, her kingdom, and the people of Corona. Along the way, her irrepressible spirit and natural curiosity about the world lead her to realize that there is so much more she needs to learn before she can accept her royal destiny as Princess of Corona.
At the heart of the series is Rapunzel's relationship with her friends and family. Beloved characters from the feature film accompany Rapunzel on her journey, including love interest Eugene Fitzherbert (aka Flynn Rider); her loyal chameleon sidekick, Pascal; her no-nonsense, dutiful horse, Maximus; and the Snuggly Duckling Pub Thugs.
The series will introduce Cassandra (voiced by Eden Espinosa), a tough-as-nails lady-in-waiting who becomes Rapunzel's confidante; and builds on her relationship with her parents, King Frederic (Clancy Brown) and Queen Arianna (Julie Bowen).
Rapunzel's relatable, heartfelt and comedic stories model the importance of building and nurturing relationships, and of exploration and self-discovery. With her strength, confidence, positive disposition and creativity, she is a role model for young viewers who are learning to take on new responsibilities just as she is.
To celebrate Rapunzel's grand return across Southeast Asia, Disney Channel presents the multi-platform character hunt Tangled Quest.
From 21 May to 30 June, kids and families can take part by snapping a picture of Rapunzel, Eugene, Maximus or Pascal with the Tangled Quest insignia on Disney Channel and Disney-owned social platforms and upload it on the Tangled Quest website (

www.tangledquest.com

).
Eighty (80) lucky winners will stand a chance to win exclusive Tangled-themed goody bags.
The Tangled Quest also comes to life in Malaysia, where Disney Channel fans can join in the fun to spot the characters at various on-ground pop-up activities across Kuala Lumpur. Locations will be revealed through weekly clues on Disney Channel and Astro Circle platforms, so stay tuned!
In addition to Tangled-themed goody bags, three lucky winners will get to bring Rapunzel's adventures home with a full scale Tangled-themed bedroom makeover. How awesome right... which girl does not want a Rapunzel like bedroom...
The series features songs produced by Academy Award-winning Disney Legend Alan Menken, who also composed the songs from the feature film.