Yours truly was lucky to be among the first few in Malaysia to watch the Suicide Squad. Having watched the trailer, this was one movie on my must watch list, so I was thrilled when I received the invitation from TGV cinemas....
The Suicide Squad is a team of super villains who has been caught and locked up somewhere... assembled by government official Amanda Waller (Viola Davis) for
top-secret black ops missions that are too dangerous for regular soldiers.
And because the missions are so dangerous, there's a high possibility that members of the squad won't make it out alive. Amanda Waller ensures the villains' cooperation by implanting capsule bombs in their necks that she can detonate at will — if they decide to escape, misbehave and so on....
Deadshot (Will Smith)
Floyd Lawton, aka Deadshot, is a
n expert marksman and assassin.
A mercenary by day and a concerned father by night, Deadshot is a conflicted criminal who enjoys the hunt, but is still trying to do right by his young daughter.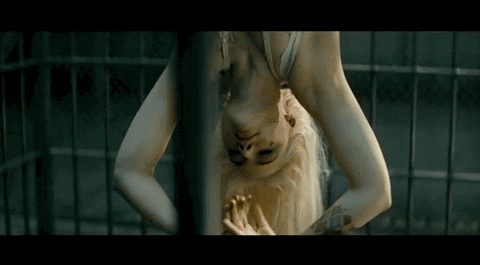 Harley Quinn (Margot Robbie)
Born Harleen Quinzel, Harley Quinn was a psychiatrist who fell in love with the Joker when treating him. She then helped him escape from Arkham Asylum and gave her sanity and all to be with him. Though the Joker's behavior toward Harley can be kinda almost abusive, she just adores him.
Rick Flag (Joel Kinnaman)
The "good" guy in the squad, Rick fell in love with June Moone and was tasked to watch over her and her alter ego the Enchantress, but somehow she escaped him when she became Enchantress. He is then forced to be in
charge of the suicide squad in the bid to stop his Jekyll and Hyde girlfriend from wrecking the world
Enchantress (Cara Delevingne)
Cara's character starts off as June Moone, a regular human who was an archaeologist and whose curiosity got her getting possessed by the spirit of the 4000 year old evil Enchantress. June can change into her alter ego by whispering, "Enchantress."
Boomerang (Jai Courtney) B
oomerang's specialty is right there in his name — his weapon of choice is a boomerang and he is the utter shitbag,
rugged, unpredictable, annoying and mouthy
.. But he goes around bringing a pink unicorn soft toy... hahaha
Katana (Karen Fukuhara)
Katana gets her name from the thing she likes to kill people with her katana sword. Katana is a mourning widow with a katana, which is possessed by her husband's soul. She is
Rick Flag's body guard and assistant in the beginning to help him keep the crazies under hand. Rick advises everyone not to get killed by her, because "her sword traps the souls of its victims."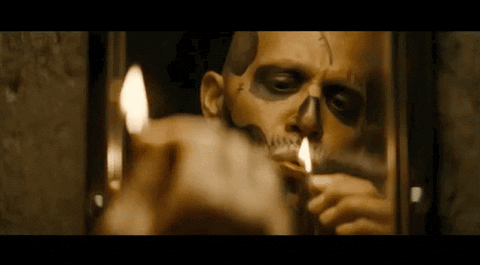 Diablo (Jay Hernandez)
Diablo is a former gang member who can conjure and control flames.
He refuses to use his fire-conjuring as penance for the horrors he inflicted on those he's loved, preferring to stay out of the fight in the beginning, unlike his crazy and blood thirsty squad members...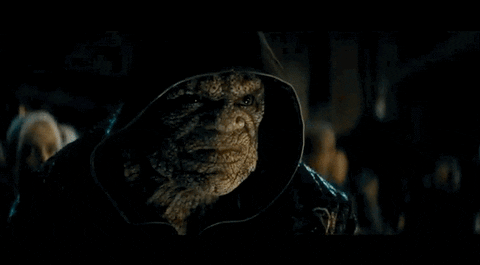 Killer Croc (Adewale Akinnuoye-Agbaje)
Born Waylon Jones, Killer Croc started off as a regular kid, then got a rare genetic condition that gave him the skin and strength of a crocodile.
Slipknot (Adam Beach)
Slipknot, born Christopher Weiss, is called Slipknot because of his affinity for ropes.
The Joker (Jared Leto)
T
he Joker
is NOT really part of the squad. He's the craziest of the crazies, but he is in love with his girlfriend, Harley Quinn and will do whatever necessary to get her back, ever rushing to rescue her in his own crazy way...
.
The movie is definitely a refreshing twist where the bad guys are actually given a chance to shine and prove themselves...as well as learn to care and cooperate with each other as well...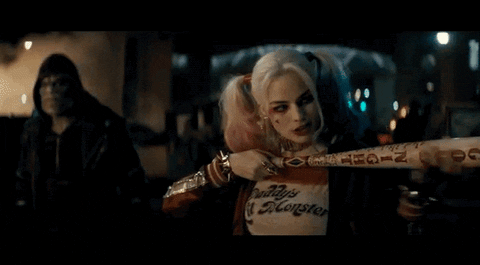 Personally I truly like this movie... What happens to the Suicide Squad? And did they manage to save the world from the power crazy Enchantress hell bent on destroying the world?
Enchantress also tries to lure the Suicide Squad members in with promises of what they desire.. will they give in?
I will rate this 5/5 stars... and I am soooooo gonna watch this again....Suicide Squad will be in

TGV cinemas

on 4th August... DO NOT MISS IT!!
And while you are at it, you might like to get the TGV MovieClub Special Edition card too!!!
Thank you TGV for having me...