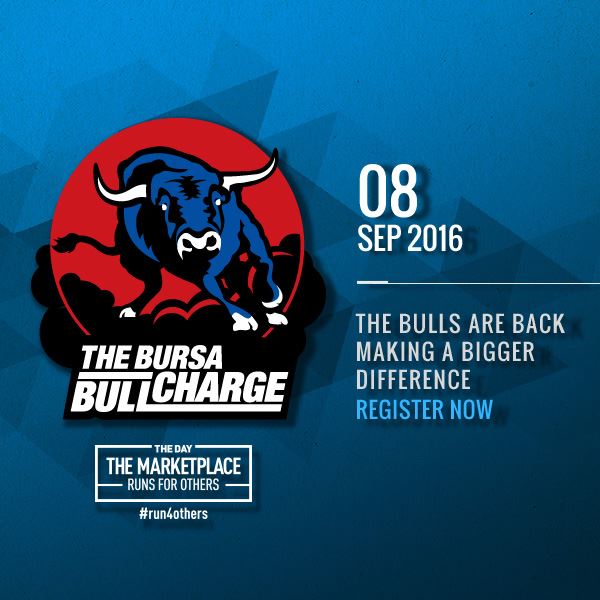 The Bursa Bull Charge will be flooding Kuala Lumpur busy streets with runners, supporters, colour, lots of energy and positive rivalry as the marketplace comes together to run for others in the name of fostering a sustainable and inclusive marketplace.
Yours truly was at the route review run with several Bursa Malaysia runners as well as running bloggers, all whom were of course way out of my league, considering yours truly here is basically a walker , not a runner..
I have some Stress Incontinence problems and because of that, I cannot run or jump too much, thus the reason... huhuhu... but it does not stop me wanting to join the fun and keep myself fit, so I brisk walk the best I can but when faced or compared with all my other peers here, naturally I am the tortoise among all the hares... hahahah
It was an interesting run/walk where the run headed along Kuala Lumpur's Capital Market Trail, a route through the Central Business District that passes by the headquarters of many Capital Market players in our community, a reminder of the sustainability of our marketplace. Jalan Ceylon pass the Menara Bukit Ceylon, emerging back out to Jalan Raja Chulan in front of Menara AmBank group, the Weld, the new Menara Public Mutual, Wisma HLA, Affin Bank and turning left into Jalan Sultan Ismail and going pass Wisma Genting, Wisma Dion, Wisma KFC , Deutsche Bank, Shangri-La Hotel, Concorde Hotel into Jalan Ampang and passing the Dang Wangi LRT, AIA Tower Menara Telekom where we have to then turn up a slight incline to pass St John's Institution and head back to the Bursa Saham Kuala Lumpur HQ.....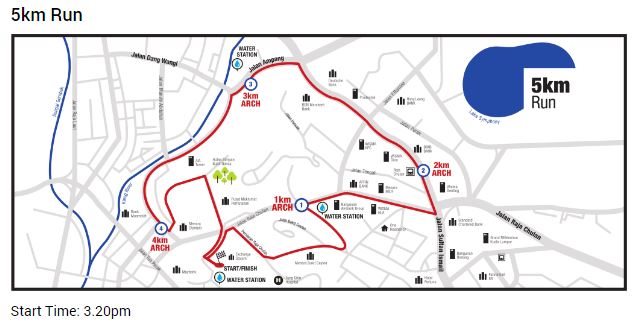 The run/walk was not too hard as I have been on walks/run with more inclines or undulating trails....but it was on busy roads, but as I was walking with a couple of Bursa Malaysia runners/organizers, they told me these roads will be closed for an hour or so on the actual run day, so I do not see any problem. However the heat at 3pm might be a bit challenging though considering we were doing this route review run at about 7 something in the morning when the Malaysian weather was most pleasant....hahah
And yes, I had a complain.... after running and returning to Bursa Malaysia HQ, the people from Bursa Malaysia fed us with nice Nasi Lemak and added back the calories we burned and more with this super sinful and delicious chocolate cake...!!!!!!
The tortoise among the hares.... huhuhu pic credit to Ariff Syafik
pic credit to Tengku Dato' Sri Zafrul's Twitter account...
But don't play, play ya.... apparently,

Tengku Dato' Sri Zafrul, the CEO of CIMB Group is all busy training with the best for this run... heheh.. so good luck to all the runners and have fun!!