After breaking up with Mark Darcy (Colin Firth) , Bridget Jones (Renée Zellweger) finds herself single again. Bridget then decides to focus on her career as a top news producer.
Bridget goes to Daniel Cleaver(Hugh Grant)'s, (who is thought to be missing and dead after a plane crash) memorial, where she meets her ex boyfriend, Mark Darcy (Colin Firth) and his wife.
The anchor of the show that Bridget produces, Miranda (Sarah Solemani) is a close friend who thinks all Bridget needs is to get... ehem...
After a disappointing birthday when all her friends cancel on her due to commitments to their kids. Bridget decides to live life a little bit and accepts Miranda's offer to take her away for the weekend. They go to a music festival where Miranda challenges Bridget to sleep with the first man she meets.
Wearing inappropriate high heels, Bridget falls in the mud, to be helped out by a

dashing and handsom

e American named Jack (Patrick Dempsey).
After getting drunk and mistaking Ed Sheeran as a guy from Starbucks, a drunk Bridget stumbles into a tent she thinks is hers but which belongs to Jack, the guy who help pull her out of the mud earlier. The two somehow had sex and the next morning Bridget wakes up alone and runs out of the tent... Jack returns with breakfast to find his lover gone.
Bridget then return home and attended a christening as a Godmother, with Mark standing in as a Godfather. She finds out that Mark is in the process of getting divorce from his Dutch wife and well.... flames are rekindled and they had sex...

When Mark reveals he is travelling the next day Bridget is reminded that Mark is a workaholic who always put work before their relationship and leaves in the morning before he wakes up, leaving behind a note telling him that reconnecting with him is too painful and

maybe it's not meant to be note..
A few weeks later,
Bridget finds that she is gaining weight. One of her friends thinks that Bridget might be pregnant, since she realises that Bridget used old expired condoms when having sex. Taking a pregnancy test at work Bridget confirms she is pregnant and decides she wants to keep the child as it is her last chance to have a child.
Miranda sees Jack on TV and realise the Jack that Bridget slept with is actually a billionaire and the inventor of a dating site. They get Jack to come in as a guest on the show in order to get some DNA samples so that Bridget can check with the baby's DNA.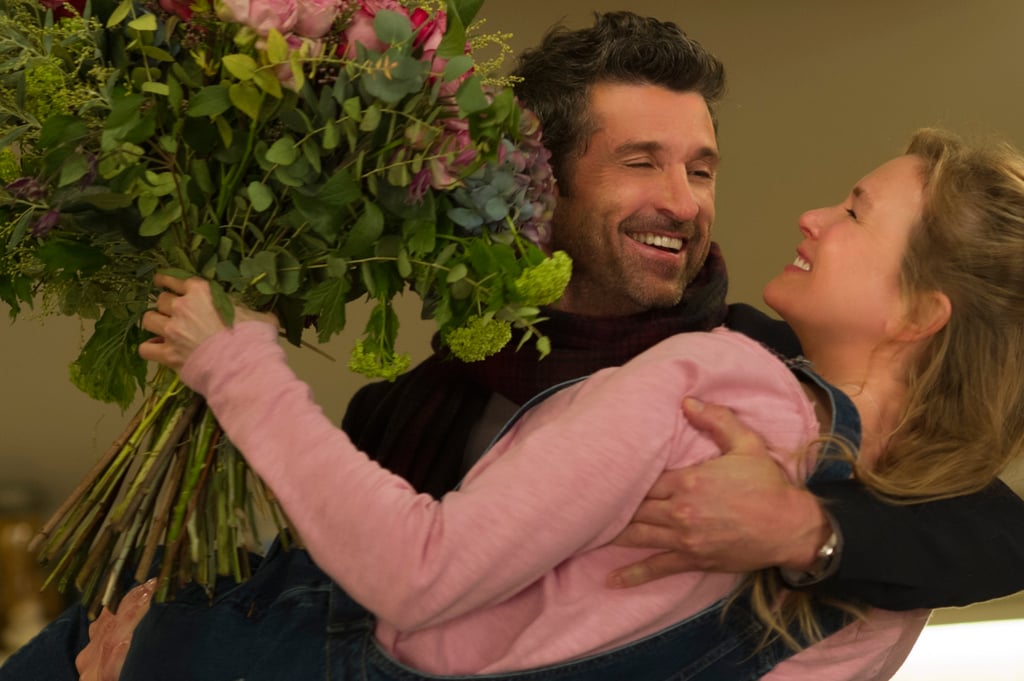 Jack recognises Bridget after the show and goes after her and she confesses to him that she is pregnant and that he is probably the father. Jack got over his surprise but decides to be there for Bridget.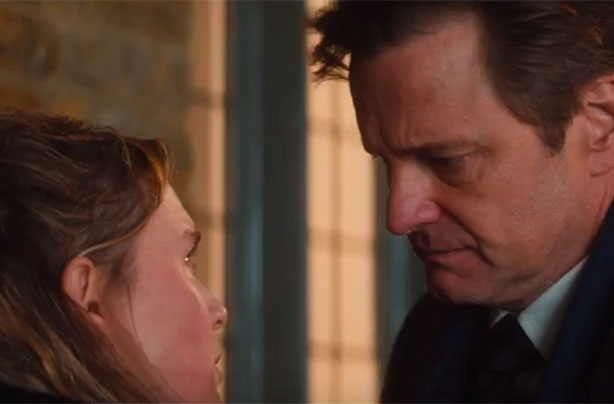 At the same time Bridget also decides to tell Mark that she is pregnant and he is overjoyed. She did not have the heart to mention Jack.
Bridget invites Jack to a work event and shocked when Mark shows up as well. The two men immediately take a liking to one another, finding the other's accomplishments impressive. They go out to dinner where Bridget finally comes clean and tells them that she is unsure who the father is.
So what happens next and who is the father of Bridget's baby... I leave it to you to find out...
Seriously, I hate Bridget.. I want to be in her shoes especially with attention from first Hugh Grant in the first two movies, then Colin Firth's and
now even Patrick Demsey aka Dr McDreamy's
attention!!!
Overall, the movie is fun to watch, however be forwarned that there are many sexual innuendos, censored or blurred out nudity and the movie is probably 18sx but you will definitely laugh and cry with Bridget and her antics.... including watching Mat Sallehs/Caucasians do the Oppa Gangnam Style....
My 21 year old daughter and I got to watch this movie in the comfort of the Indulge cinema at TGV 1 Utama and it was just so super comfortable and cozy, and the danger to fall asleep should the movie be boring is high... so it is fortunate Bridget Jones' Baby was very interesting, funny and you can't help falling in love with her men as well... hahaha
Note: All the pictures above were taken from google.com and belong to universal studios as well as respective owners.....they do not belong to me and used here only for illustrative purposes...
.