Ever since the Ming Dynasty, the aristocratic or rich Chinese have consuming birds nests as a soup.
Made by the saliva of the swiftlets, small birds usually found in South-East Asia, these birds nest are highly sought after as health and beauty supplements and fetch and very high price.
pic credit to indianbirds.thedynamicnature.com
The swiftlets make their nests in dark caves or the eaves of houses using strands of its own gummy saliva which hardens when exposed to air. I remember being fascinated with these little birds when I was a little girl visiting a relative in Taiping. My relative then lived in a nice olden day house and there were swiftlets making their home in the front eaves , naturally there were also a lot of bird poop on the floor..
Harvesting these birds nest can be quite a challenge and dangerous especially if in caves and I am guessing that is what that makes the price so expensive too..
Women who consume birds nest regularly will find themselves with fairer and more radiant looking skin. This would be because birds nest is rich in collagen, protein and vitamins, just the thing that helps rejuvenate our complexion, smoothen our skin, maintain youthfulness and prevent wrinkles.
Just the very reason an old lady like me need to consume bird's nest… to be able to look young and feel sprightly..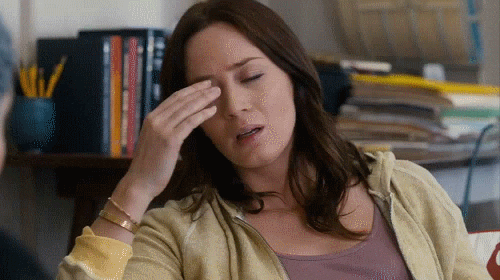 pic credit to giphy
Studies shows that men and also women are quite highly stressed from work and also their unhealthy lifestyle that includes, smoking, drinking, and loads of stress plus the lack of exercise that leads to health problems such as high cholesterol, high blood pressure, diabetes, kidney failure, and etc.
pic credit from swiftlet.cavern fb
Did you know bird's nest is considered a top quality nourishment product, said to be able to strengthen our hearts and lungs, improve our stamina and kidney health, nourish our skin, and many more.
And because of that, many male celebrities such as Jackie Chan, Aaron Kwok, Andy Lau, Simon Yam are all known to consume bird's nest frequently to combat fatigue, keep healthy, and slow down aging.…. And it is said that Admiral Zhen He or Cheng Ho was also one of those back in history who consumed birds nest…
I also read somewhere that Universiti Malaya (UM) took up the task a couple of years or so ago to study the medicinal values of bird's nest as well as conduct research focusing on the study the medicinal values of bird's nest in three areas — Type 1 and Type 2 diabetes, inflammation and asthma.. This would be because most people will only believe scientific evidence.
Universiti Malaya medical faculty dean Prof Dr Adeeba Kamarulzaman said, recent findings had shown bird's nest's potential in treating osteoarthritis while further studies are being carried out in relation to cancer.
These are the nine beliefs why people consume birds nest….
·

Birds nest contains properties that helps regenerate skin and prevent premature aging. Consuming birds nest regularly helps make our skin smooth and radiant.
·

Expectant mothers consuming birds nests is highly likely to give birth to a baby with fine and smooth complexion. Birds nest also strengthens infant's body and stimulate the growth of the brain.
·

Birds nest helps strengthen our body's immune system and enhances body metabolism.
·

Birds nest is recommended as a tonic for pregnant women, new mothers and elderly and to those recovering from extensive operation or injuries because it contains elements which can stimulate cell re-growth.
·

Birds nest can alleviate tiredness and improve mental clarity when consume regularly.
·

Birds nest is traditionally believed to be able to raise libido.
·

Birds nest strengthens the lungs and prevent respiratory problems.
·

Birds nest is recommended to complement other treatments to combat degenerative diseases such as cancer.
·

I don't know how true this is, but studies done in Hong Kong suggested that birds nest may even be useful in the treatment of AIDS.
pic credit from swiftlet.cavern fb
Anyway, I recently got introduced to "FRESH NEST" bottled birds nest which is produced by Swiftlet Cavern.
I got pretty fascinated because it is available in four different variants… Rock sugar, Honey sugar, Fresh milk and Red dates and well, it is actually made-to-order and you can actually customize it to your taste…
How... well, when you order your birds nest, it comes in a pack of bottles, and within these 6 bottle, every bottle is customizable. This is the fun part, since we can actually mix and match the sweetness level and the flavour as we like…
-ex: 1 rock sugar @50% sweetness, 2 red dates @0% sweetness, 3 honey sugar @100% sweetness (total 6 bottles)
Another thing I like about Fresh Nest is that it is made from all hand picked finest natural ingredients, with no chemicals or preservatives and has a shelf life of one week… actually can last up to 10 days, but if you consume one bottle every day, 6 days enough already right, this would be as there is no chemicals or preservatives…read the whole paragraph again…….
I love the flavors of Fresh Nest, as to be honest, they are quite value for money… one pack cost about RM168, but each bottle of Fresh Nest birds nest is full of bird nest, unlike some other bottled birds nest where you only get 20 percent or 30 percent full…or even less...
The Fresh Milk variant
To be honest, I did find the fresh milk flavor a bit odd at first as I never could have imagined consuming bird nest with milk but it is actually very pleasant and quite delicious…
Fresh Nest bottled birds nest can be freshly delivered each week…
The Red Date variant
Just for your information Bird's Nest is best consumed on an empty stomach to allow the body to better absorb its nutrients
To order yours now or to get more information, visit