Getting skincare products here in Malaysia is easy, since there is just a whole range of it all over the place… but how many of these products are really effective and do not contain harmful chemicals..
SNA Wellness International Sdn. Bhd, founded by a very youthful and lovely Datin Sri Siti Noor Asikin Binti Muhammad introduces their range of products under the name Sweedskin to those who wants to see significant change in the skin structure within two weeks…
Sweedskin has seven type of natural based skin care products. With their slogan "SCIENCE BEHIND BEAUTY" which refers "from nature to lab", SNA Wellness International Sdn. Bhd is doing their best to introduce and bring the power of nature to both the Malaysian beauty users as well as those overseas…
In collaboration with SOLABIA GROUP FRANCE (TARO LEAF CELL) formulation in all of SWEEDSKIN PRODUCT which is 1st in the world using CELTONYL® meanwhile in collaboration with MIBELLE GROUP SWITZERLAND we are able to produce our SWEEDSKIN product using SNOW ALGAE POWDER formulation.
Sweedskin products are pretty unique as the founder has worked hand in hand/ collaborated with both Solabia Group in France that created CELTONYL®(taro leaf extract) and to be the first in the world using CELTONYL®in their products as well as the Mibelle Group Biochemistry in Switzerland to be the first products in South East Asia using Snow Algae Powder….
Just for your information, Solabia Group has complementary expertise that offers an extensive range of active principles and ingredients used throughout the world by the cosmetics, pharmaceutical and food industries with research and development centres grouping together more than thirty international calibre researchers whose original expertise – driver of innovation – enables them to completely master the techniques of biocatalysis, enzymatic synthesis, fermentation and plant extraction. This complementary expertise enables the Solabia to create innovative products as well as partnerships with their customers such as SNA Wellness International Sdn. Bhd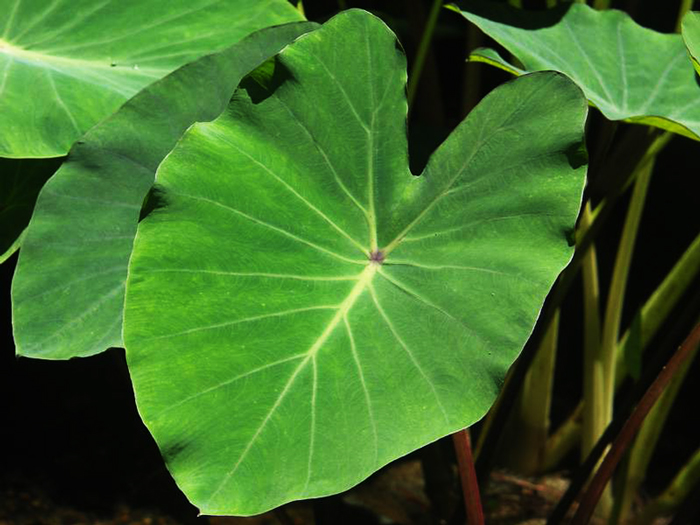 pic credit coconet.tv
CELTONYL® is a new biotechnological active that is obtained from taro leaves and acts as an energy booster. Taro plants are rich in nutrients and produce energy that can easily be used by skin cells. It has be proven that our skin can and will gradually lighten after each application, which means both epidermal renewal and moisturizing are enhanced.
Mibelle Biochemistry Switzerland which was founded in 1991 by Dr. Fred Zülli in Buchs, Switzerland designs and develops unique, high-quality actives for the beauty industry which are based on naturally derived compounds and extensive scientific expertise.
Snow Algae Powder is the extract of a unique algae that grows on glaciers and permanent snow. And it is in these extreme environmental conditions that the algae produce valuable stress response molecules. Snow Algae Powder stimulates the longevity gene Klotho and activates AMPK, a master switch in the cellular defense and energy system. Snow Algae Powder visibly improves skin structure, evens the skin tone and reinforces its barrier function.
Sweedskin products consist of: Sweedskin Luminous Cleanser, Skin Activator Mist, Luminous Moisturizer Serum, Daily Defence Cream, Brightening Serum, Age Reversing Serum and Sebum Reducer Serum.
Treat your skin with the Sweedskin Luminous Purifying Cleanser, which is a refreshing cleansing gel that cleanses your skin gently yet thoroughly. It helps to protect your delicate skin against outside environment, leaves the skin feeling clean, soft, smooth and youthful… it contains citric acid and amino acid with natural protein and it helps to balance skin PH.
This fast-absorbing Skin Activator Mist is an oil free solution containing CELTONYL® and is formulated to be gentle enough for daily use on your skin and it helps hydrate your skin effectively
The Hydrating Moisturizer Serum is a nourishing yet skin-loving serum delivers all its benefits to your delicate skin. It is readily absorbed and brings an optimal hydration and a youthful vitality to your delicate skin.
Daily Defence Cream (DD Cream)with SPF30 is easy absorbed, and is a lightweight day cream especially designed to help protect your skin from harmful UV rays. It helps to protect and gently moisturize the skin all day long, leaves the skin feeling smooth, soft and without greasiness.
Brightening Serum enlivens dull looking complexions for luminous complexion. Frequent application leaves your skin delicate, smooth, moisturize, soft and supple. Your skin looks vibrant, younger and healthier.
Age Reversing Serum is rich with Snow Algae Powder and formulated to counter-acts aging skin in its unique way. Rich yet delicate, it instantly hydrates, nourishes and restores the skin's comfort. Your skin become toned, firmed and face glows with a natural beauty
Sebum Reducer Serum keep your pores clean and clear. The skin is less oily, resulting in skin that appears fresher, smoother and more radiant.
For your information...all Sweedskin skincare products have been clinically tested and have....
No preservative added

No Silicone

No Lanoline Substances

No Parabens/ MIIT Substances

No Comedogenic Substances

No Animal Derived Substances

No Mineral Oil

No Colorant

No Alcohol
These premium products are actually available at a pretty amazing and affordable price to dermatologists and beauty experts as well as now available at selected Healthlane Pharmacy. You can also purchase it over at

Sweedskin

,

Lazada

or 11thStreet.