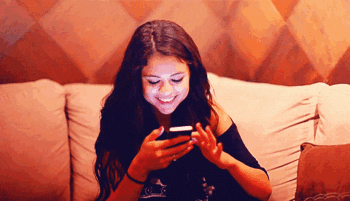 Recently I have been wanting to buy a bedsheet set for the coming Raya for my bedroom, but somehow failed to find an affordable and nice one that suited my taste... most of the ones I wanted to buy at the mall would be too expensive or those that were within my budget were not quite what I wanted...
So, I was on a trip and since I had some time to kill, being on the bus and heading somewhere to the next destination, I decided to head over to one of my favorite online shop app, which I had installed on my phone, none other then
Lazada Malaysia
..
And I could not believe I found so many pretty selections I had quite a hard time deciding which one I wanted... and they were all just so affordably priced...
Did you know how easy, convenient and secure it is to shop on Lazada.. There are so many things you can find in

Lazada Malaysia and well, it is also my choice of place to shop because there are just so many options you can use to pay for what you shop...
I finally decided on a nice blue bedding set, which I really liked, and besides, what convinced me was also the number of positive reviews on the product, and added it into my shopping cart... when it comes to payment, since I was on a road trip in Malaysia, I only brought my identity card and also some cash, I did not have my ATM card or credit/debit card with me, so I decided to use
MOLPay / MOLPay CASH...
For your information,

MOLPay / MOLPay CASH is the l

eading payment gateway in southeast Asia where you can just pay over the counter for anything you bought online...
This is ideal for people on the go like me, or for people who are skeptical and worried about their credit/debit card information being misused online etc, not that I blame them and since you cannot be too careful with the number of fraud and scammers all over the place nowadays......
All you have to do is just select that you will pay for the products using

MOLPay CASH and screenshot the bar code given....
... then head over to your nearest 7-Eleven which is basically everywhere here in Malaysia, and pay what you are suppose to pay.. Yeap... It is that simple...
Everything is automated and once you paid, Lazada Malaysia will be prompted and your purchase will be processed for delivery..
So well, be sure to download the Lazada app now on "

App Store / Google Play store

and if you are looking for a gift for someone or for yourself, be sure to pay using

MOLPay CASH for your peace of mind, and then just wait for your purchases to arrive to your home....