The latest COOLPIX range with sleek looks and an array of image enhancement features provide exciting ways to shoot and share great keepsakes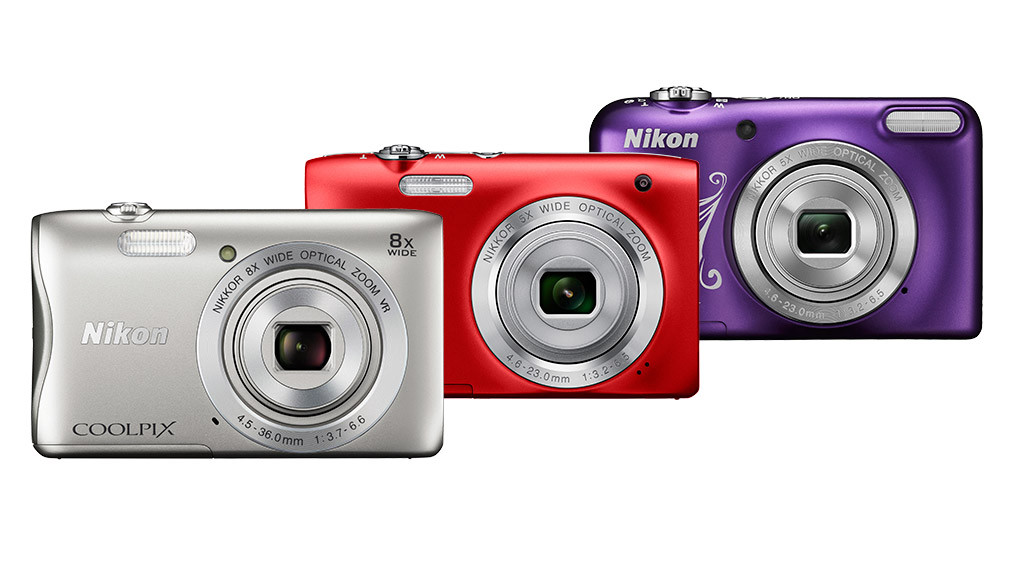 Photography is one of my passion, and photography for the everyday is now made more fun and fashionable, as Nikon Malaysia Sdn Bhd announced the release of the Spring 2015 COOLPIX digital cameras.
They are so gorgeously designed to capture all memories and moments for family travels, special events or simply the not-to-miss expressions of loved ones. I love that the latest COOLPIX series are just so stylish and slim and fit effortlessly into my pocket.
The Spring COOLPIX packs the best high-performance features in compact cameras. From built-in Wi-Fi and NFC support, to autofocusing and HD movie recording, there is definitely a COOLPIX for every user.
The Nikon COOLPIX S3700: Share Your Moments of Joy with a Stylish Companion
Sleek metallic texture combine with fine features in the S3700 make it an ideal fashion statement, whether at a day out on the beach or a birthday dinner. The impressive 20.1 megapixels
camera presents an 8x optical zoom (covers from wide-angle 25 mm to 200 mm, 35mm-format equivalent) and 16x Dynamic Fine Zoom
to help deliver magnificent images at a distance. Delivering stunning clarity to users, the S3700 incorporates an EXPEED C2 image-processing engine and renowned NIKKOR lens.
Users can enjoy sharp images with high-performance lens shift Vibration Reduction (VR) that effectively reduces camera shake even with an 8x optical zoom. A
4-axis Hybrid Vibration Reduction system further ensures that vibrant HD movies of a graduation road trip or a favourite concert performance, in 720p format, are a true joy to watch with the minimized shakes during filming.
Ensuring individuals need not worry about complicated settings as they enjoy the moment with friends, the stylish camera includes a Target Finding autofocus that intelligently detects the subject and focuses on it. The Scene Auto Selector also helpfully picks out the most appropriate Scene Mode from the 10 options available, consequently allowing users to simply point-and-shoot. Taking panorama photos of landscapes is also made easy with Panorama Assist to combine multiple shots in-camera.
Digital-savvy users will also be pleased with the convenient Near Field Communication (NFC) support to establish initial settings for Wi-Fi®. The built-in Wi-Fi® further facilitates easy sharing of preselected images to a smart device so friends can simply view great shots without delay on popular social networks. From perfect group photos together with peers or a stunning selfie in a picturesque backdrop, the built-in Wi-Fi® also enables remote shooting from a smart device.
A suite of retouch functions for vibrant and attractive photos are also available to S3700 users, both during shooting and playback. The new, evolved Smart Portrait mode incorporates new features such as Blink proof, Smile timer and Self-collage in addition to current settings for adjustments of Skin softening, Foundation Makeup, Soft and Vividness, all of which can be adjusted prior to shooting. At image playback, users can be confident their subjects look their best with the Glamour Retouch feature, incorporating over 12 options for skin, smile, and eyes for the perfect customizable look. For more creative editing options, the Special Effects and Quick Effects are available to make images stand out with flair.
At approximately 95.9 (W) x 58.0 (H) x 20.1 (D) mm, and weighing 118g, the S3700 is a pocket-sized wonder. Bold colours complement the quality build of the S3700's diamond-cut edges and aluminium alloy metal body. Smooth contours also shape the camera for a comfortable grip in the hand.
The Nikon COOLPIX S2900: Tell Precious Stories from a Sleek Technology
The 20.1-megapixel COOLPIX S2900 boasts a slim body with a thickness of less than 20mm, making it a fashionable and ideal choice to capture all the good times with family and friends. Compact and designed to be carried anywhere, the S2900 measures approximately 94.5 (W) x 58.6 (H) x 19.8 (D) mm, and weighs a mere 119g, making it the slimmest in this COOLPIX range.
Users will find taking remarkable snapshots of memorable moments, even from afar, are made easy with S2900's host of smart automatic shooting functions alongside an 5x optical zoom and 10x Dynamic Fine Zoom.
The Target Finding autofocus
speedily
detects a subject, such as capturing a baby's first wobbly steps, and focuses on it during automatic shooting. From getting a shot of a scenic sunset to a breezy afternoon by the lake with a loved one, the Scene Auto Selector helps users select the most appropriate scene mode from 15 options.
Capturing special moments in beautiful HD is also made possible with the S2900's one-push movie recording in 720p format, perfect to preserve memories from a child's school recital or treasured shots from a wedding ceremony.
What's more, photos can be accentuated with image-editing functions such as the 8 available Special Effects during shooting. Creating delightful printed memories for the photo album is a breeze with the help of Glamor Retouch and Quick Effects.
The chic and compact S2900 is available in Purple, Black, Silver, Red, and Decorative Purple.
The Nikon COOLPIX L31: Capture a Pocket Full of Memories
The user-friendly 16.1-megapixel COOLPIX L31 is designed to allow individuals to confidently shoot and relive their cherished moments through high-definition photos and videos.
For superior image quality, the combination of a high-performance NIKKOR lens, 5x optical zoom (wide-angle 26 mm to 130 mm, 35mm format equivalent), and blur-reduction function, allow users to compose quality shots of the first family pet or a romantic evening to remember.
Without the hassle of multiple adjustments by the user, the Scene Auto Selector mode also reliably identifies and applies the optimal scene mode. Adding on to the camera's accessibility, movie recording in 720p HD is further made simple with one press of the Movie-record button on the L31.
Experimenting creative opportunities with images during shooting and playback are made possible with the Special Effects and Quick Effects respectively. These functions are made easily available and understandable, with an intuitive graphic user interface and a variety of 36 languages for a smooth user experience.
Premium design and build are expressed in a sleek metallic exterior combined with an easy-to-hold grip, so comfort is not compromised for aesthetics. The L31 inherits the elegant rounded form of the L series COOLPIX and maintains a slim profile with the following dimensions of 96.4 (W) x 59.4 (H) x 28.9 (D) mm and a weight of 160g, including batteries and SD card. The L31 simply operates
on two AA-size alkaline batteries that are readily available worldwide.
Note: Nikon COOLPIX L31 is not yet available in Malaysia market.