1.Seaventures Dive Resort
Seaventures Dive Resort is situated on an abandoned oil rig somewhere between Borneo, Philippines and Indonesia. It is the world's first scuba diving hotel. Hotel Seaventures Dive Resort is a privileged place for diving due to its location near Mabul island which has one of the world's richest marine flora and fauna.
Located near Mabul Island only 20 minutes from Sipadan island by speedboat, Seaventures Resort is the perfect place for non-stop diving. Seaventures Dive Resort offers 25 well-furnished fully air-conditioned rooms and 2 suites. The restaurant is located on the huge open deck platform and offers delicious food and beverages - buffet style (included in the package).
Amenities include a restaurant, a BBQ area, a movie room, a bar and lounge, karaoke, pool tables, table tennis, a souvenir shop and a conference room. There is broadband Wifi access and even a camera room for your underwater housing.
To get to Terra's Tree House you will need to take a 4 wheel drive off-road journey for about 4 km. The journey will around half an hour drive passing through a few farms and orchards, via a narrow and bumpy trail.
You will have to hike for about 400 meters through a log piled trail created from the entrance Arch to the Tree House, which may take about 10 to 15 minutes up hill (The owner's kids take 10 minutes, indeed). It could be a little bit of challenging for people are not fit, since the mountain trail is quite steep.
Considering the crisp fresh air and amazing scenic view offered, one is encouraged to take your own sweet time, slowing down your pace, breath in the fresh air and enjoy the breath taking view! It is definitely advisable to bring along a lightweight backpack.
All of the bamboo and Nipah palm's leaf (Atap) used for the Tree House construction were built by the native people (Orang Asli); carrying them all the way up hill through exactly the same route you've just been through from the Arch to our premises.
Each tree house is perched on stilts for a view of the jungle canopy, but come with lighting and attached bathroom. Finally, organic food is provided from the hotel's farm for guests to cook themselves breakfast and dinner.
3. Time Capsule Retreat (Sungai Lembing)
The Time Capsule Retreat is a quiet and cozy little family run retreat located in the middle of the Sungai Lembing Town, Kuantan. It faces a lush forest reserve with breathtaking views, cool temperatures and great ambience, Time Capsule Retreat is the ultimate getaway for those seeking relaxation and tranquility.
The rooms are like capsules , but each culvert is fitted with warm lighting, a queen-size bed and an air conditioning unit. There is a hole made on the top of each capsule to allow natural lighting to enter the room. Pretty brilliant huh!!
The only issue would have to be that the occupants have to use the shared bathrooms at an open-air jacuzzi nearby.
Bustel Klebang is a creative new hotspot in Malacca with its first and only bus chalet concept in Malaysia. The owner had the brilliant idea of how to recycle old buses and turned it into a unique, novelty 'chalet'. Aside from the standard rooms they provide in the buses, there are other buses around it which acts as a restaurant/cafe making it very convenient and of course, unique.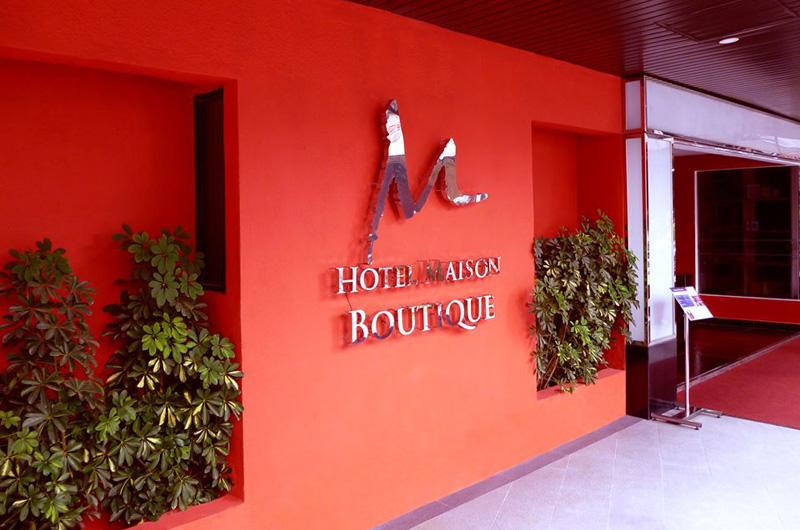 Wishing for something unusual? You might like to check out Hotel Maison Boutique. It may look like it is nothing much outside, but with over 18 theme-inspired rooms set to amaze, your Maison stay is going to be unforgettable, especially for families with kids with great appeal, comfort and value for living concepts.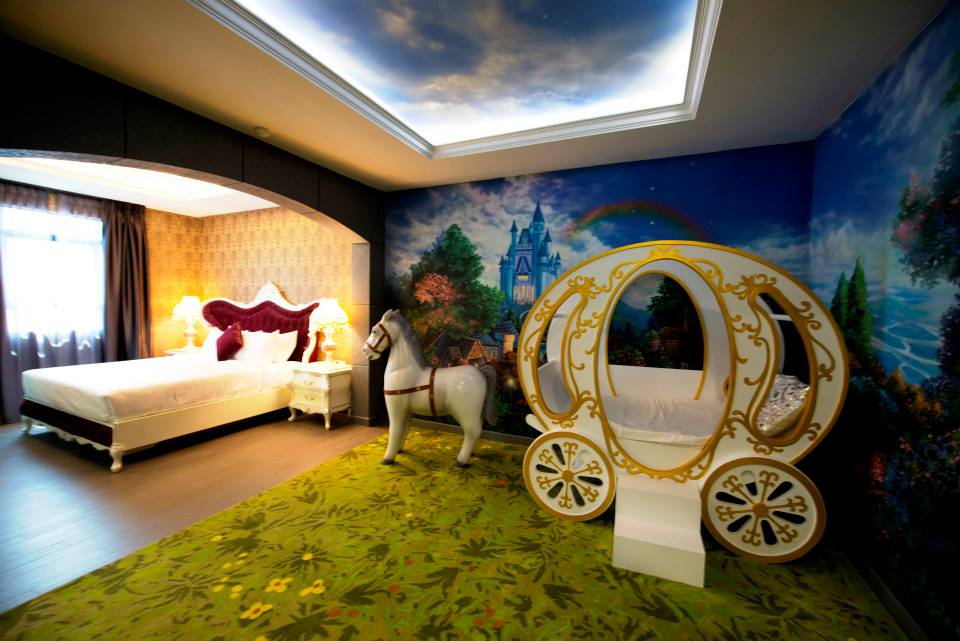 The interior design themes that of 'Space Odyssey', 'Atlantis', 'Super Star', 'Fairy Tale' and many more.