Anyone tried Uncle Jack Fried Chicken?
They are selling 2pc set with rice and drink for just rm5.00 or the signature dish set which consist of rice, chicken chop and gravy plus a drink for rm5.00.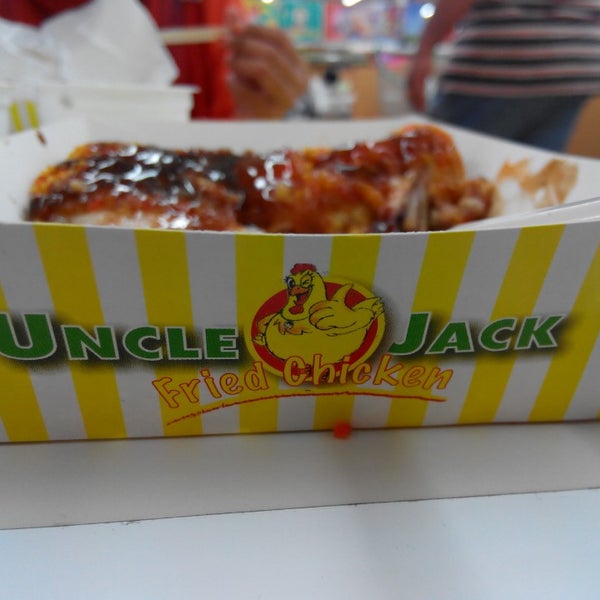 The chicken is more crispy than KFC, and piping hot, the only thing is that it is more oily than KFC chicken & slightly smaller, but for rm5.00 whole set very cheap. You can also opt for a smaller set menu for rm3.50 only for rice, 1 pc chicken and drink.
There is also a nasi lemak set for rm1.50 which comes with a hot cup of coffee.
For those who likes curry puff, Uncle Jack sells the shell curry chicken puff for rm1.00 each or buy 6 for just rm4.00.
Overall, I feel that it is a great value for money place to get your fried chicken fix or for those moments when you are slightly strapped for cash.
This Uncle Jack which I am mention is the one at the Giant hypermarket in Batu Caves...