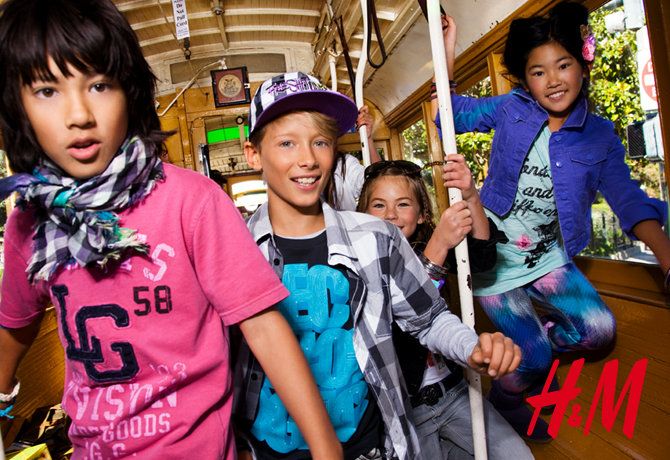 H & M Hennes & Mauritz AB (H&M) is a Swedish multinational retail-clothing company, known for its fast-fashion clothing for men, women, teenagers and children.
H&M exists in 53 countries and as of 2013 employed around 116,000 people. The first store was opened on the high street of Västerås, Sweden in 1947. It is ranked the second largest global clothing retailer, just behind Spain-based Inditex (parent company of ZARA), and leads over third largest global clothing retailer, United States based GAP Inc.
I first shopped at a H&M store back in UK and Ireland because it was where I could find really reasonably priced and nice fashionable clothings so when t
he first store in
Malaysia
opened in September of 2012, I was excited.
Anyway, nowadays I do visit H&M to check out the latest fashion and designs. As a mom I also love shopping for my daughter there.
Anyway H&M is currently having its Mid Season Deals and you should go check it out.. There are many fabulous items on sale. A few blogger friends even supposedly bought a nice red jacket which was retailing at RM112 for just RM20!!! Another friend of mine got a lovely red dress also half the price ...
As for me, when a friend pulled me into the nearest H&M to check out the deals, I went shopping for my little one as I believe in dressing my kid well as well as myself. And these were my haul...for a paltry RM50 budget...(because I had about RM80 cash in my pocket then)
A lovely leopard singlet/sleeveless top for only RM7.. the normal price was about RM29.90
A lovely floral print top for RM10.. whereas the normal price was RM49.90
And.... I have been eyeing this one piece play suit for a while and I got it finally for my little girl for just RM25, half the normal price....
And here is my little cutie monkee wearing the playsuit....
So, do go check it out....and find great deals for yourself or your kids...