Weeknights 7pm & 11pm (SIN/HK)
MasterChef Australia returns to our screens in 2014 with the best group of amateur cooks the competition has ever seen. Thousands auditioned, with judges Gary Mehigan, George Calombaris and Matt Preston scouring the country to handpick Australia's best home cooks, selecting the Top 24 to join them in Melbourne's MasterChef Australia kitchen. The contestants share an unrivalled passion for food, delivering some of the finest dishes in the program's history. These are ordinary Australians who can do extraordinary things for the love of food.
As chefs, Gary and George are relishing the chance to mentor these high-calibre cooks, pushing them to better their best dish each time they tie their apron strings!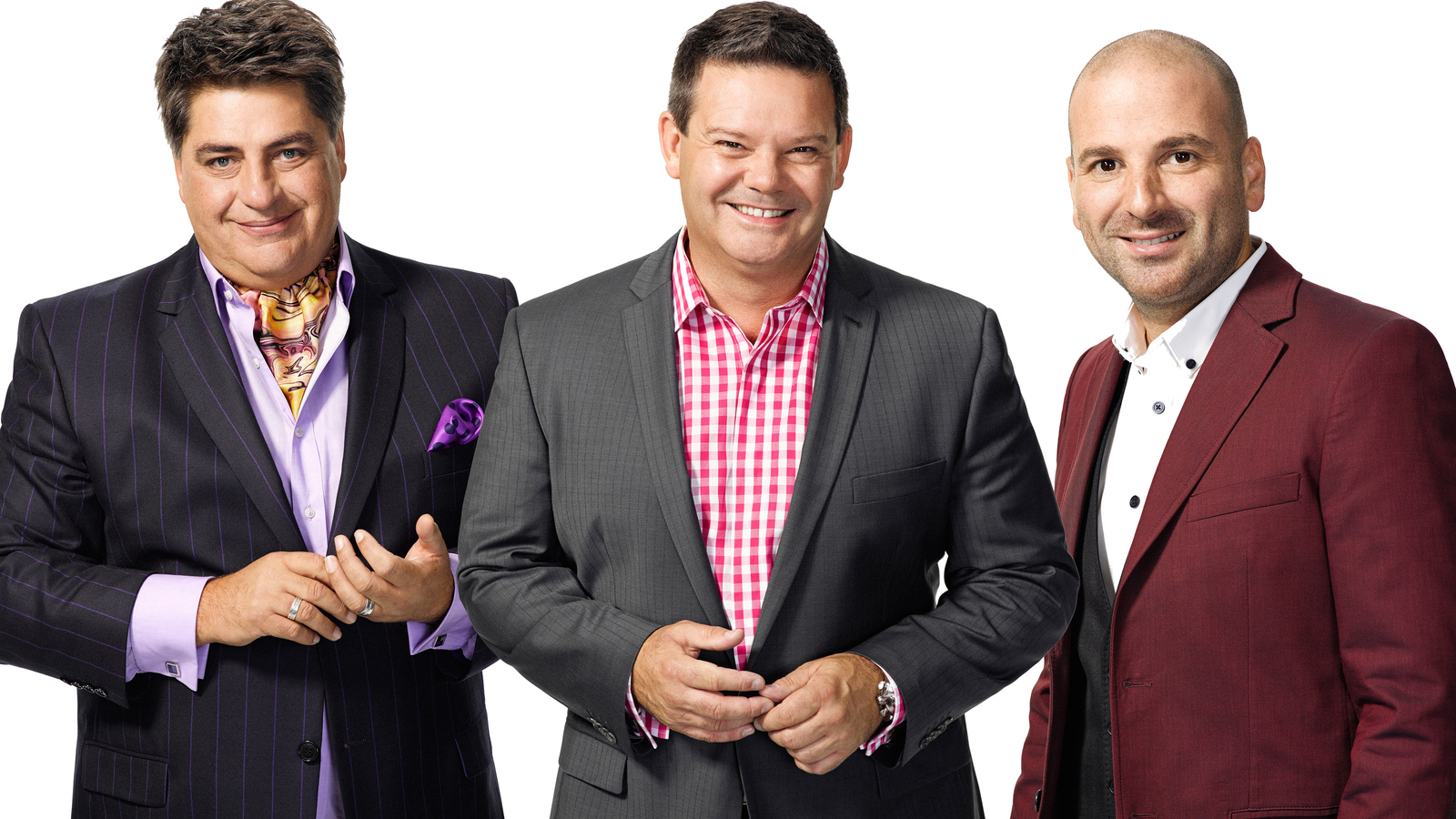 GO BIG OR GO HOME!
What's BIG about this season?
Celebrated Sydney chef Kylie Kwong joins as a regular guest mentor this series, guiding the amateurs through testing times.

New Immunity!

Ø

The "Power Apron" - giving its wearer advantage and control across a series of challenges.

Ø

Immunity Challenges are now expanded to have a preliminary round between three contestants before the winner moves on to cook for immunity against a professional chef.
Biggest number of viewers, hitting 1.65million in Australia!
Biggest prize in the history of Masterchef Australia!
Ø
Contestants are competing for $250,000 cash, a Hardie Grant cookbook publishing deal, work experience in some of Australia's best kitchens and an Alfa Romeo Giulietta. The biggest prize in MasterChef Australia history means the rivalry will be fierce!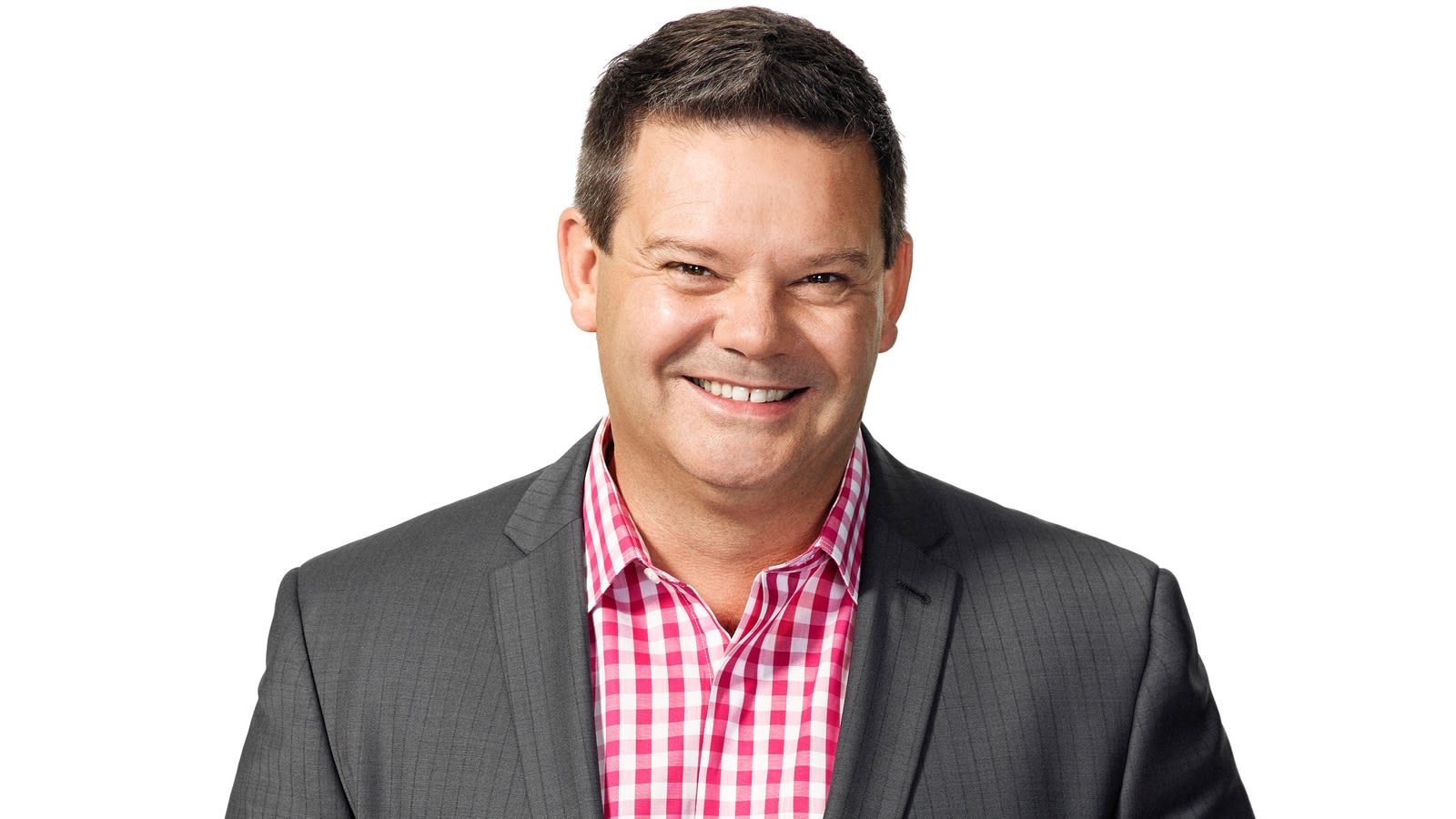 GARY MEHIGAN
Gary has been a chef for 30 years and knows a thing or two about running a restaurant. His natural leadership qualities command attention but more than that he is a great teacher with a soft heart. Now in season six, once again he is set to put the next batch of the countries aspiring amateur hopefuls through their paces.
Gary trained in London at The Connnaught Hotel and Le Souffle at The InterContinental, under two of London's luminaries of the time, Michel Bourdan and Peter Kromberg. He moved to Melbourne in 1991 and has headed some of the city's most prominent restaurants, including Burnham Beeches Country House, Browns Restaurant, Hotel Sofitel and his own restaurants Fenix, which he opened in 2000, and the Maribyrnong Boathouse in 2005. Gary has since formed a catering company Big Kitchen Events, which is a VRC certified caterer, and opened a second cafe – 64 Sutton Street – in North Melbourne
Before MasterChef Australia, Gary was teaching Australians to cook on shows like Boy's Weekend and Good Chef, Bad Chef. He has written four best-selling cook books including Gary Mehigan's Comfort Food and Gary Mehigan's Favourites, and Your Place or Mine with fellow MasterChef Australia judge George Calombaris.
Gary's wealth of experience and wisdom was invaluable to last year's contestants, his considered questioning at the kitchen benches often putting them "through the ringer". In season six, Gary is back to encourage and inspire the contestants to be the best they can be and show them first-hand his wealth of cooking experience.
George Calombaris has been awarded more accolades for his work than most receive in a lifetime – and this exuberant chef is still just 35 years of age. Alongside his old boss and fellow chef Gary Mehigan and food critic Matt Preston, George brings the passion and fire to the MasterChef Australia judging panel.
Before joining the MasterChef Australia team, George had been voted one of the Top 40 Chefs of Influence in the World by Global Food & Wine magazine. An internationally successful restaurateur, George owns five restaurants in Melbourne. His flagship Melbourne restaurant, The Press Club, was awarded The Age Good Food Guide's Best New Restaurant 2008, with George named Chef of the Year 2008. In 2013, George took time to close and refresh The Press Club and re-opened it as a 34-seat fine dining experience like no other.
It was also in 2008 that The Age Melbourne Magazine placed George on its list of the Top 100 Most Influential People.
Along with his many restaurants, George has found time to write a number of cookbooks, including Greek Cookery from the Hellenic Heart, and Your Place or Mine with fellow MasterChef Australia judge Gary Mehigan.
Although George is currently flat out in the MasterChef Australia kitchen, he also finds time to inspire his team and create new food concepts including his brand new offering, Jimmy Grants, George's take on what a real take-away souvalaki should taste like.
Presenter – Food Critic and Chef
Internationally acclaimed and revered food critic Matt Preston returns once again to the MasterChef Australia kitchen, this time to put a new batch of contestants through their paces.
Dazzling audiences with his array of cravats and warm on-screen presence, Matt quickly became a television favourite when MasterChef Australia first hit our screens in 2009. He collected the Graham Kennedy Award for Outstanding New Talent at the 2010 TV Week Logie Awards, as well as a Silver Logie nomination for Most Popular New Male Talent.
But awards ceremonies are something Matt is used to: he earned a swag of prestigious awards for his journalism and reviewing contributions, including the highly sought-after honour of the World's Best Food Journalist at the 2008 World Food Media Awards. In 2013, Matt was inducted into the Legends of the Melbourne Food and Wine Festival Hall of Fame for his contribution to the food industry via food communication and education.
As well using his finely-tuned palette to guide the contestants through their daily challenges in MasterChef Australia, Matt Preston currently writes a column for the Taste section in News Limited papers
across the country and continues to contribute to Australia's most prestigious food and lifestyle publications. Previously Matt has worked for The Age newspaper's Epicure food section, Vogue Entertaining + Travel, Delicious, Australian Good Taste, The Guardian (UK) and Time Out (London).
Before joining MasterChef Australia, Matt was Creative Director of the Melbourne Food and Wine Festival, a role he held for over five years and one which saw him transform the festival into a world-class event.
In 2012, Matt released his first cookbook, Matt Preston's 100 Best Recipes, published by Plum for Pan Macmillan. Matt followed up in 2013 with the release of Fast Fresh and Unbelievably Delicious. Both titles dominated the Top 10 best sellers list and have been released internationally.
Kylie Kwong is one of Australia's most respected chefs, and on the new season of MasterChef Australia, she joins Gary Mehigan, Matt Preston and George Calombaris as a regular guest mentor.
Best known for her celebrated Billy Kwong restaurant in inner-city Sydney, Kylie is also a successful author and television presenter.
Kylie is a passionate advocate of sustainable food and ethical eating. To honour the integrity of food produced in this way, her style of cooking is all about emphasising simplicity, fresh ingredients and clean flavours. Her restaurant uses locally grown, organic and biodynamic produce, with a major focus on Australian native bush foods.
Kylie is the author of six award winning books: Simple Chinese Cooking Class, It Tastes Better, My China, Simple Chinese Cooking, Heart & Soul and Recipes and Stories. Given its success, Kylie went on to complete two more series: Simply Magic and My China: A Feast for all the Senses.
As a notable chef, Kylie has been requested for numerous appearances, including as MC for His Holiness The Dalai Lama and numerous food and wine festivals.
More recently, Kylie was included in Australia Post's Legends of Food Stamp Series along with culinary greats Margaret Fulton, Maggie Beer, Neil Perry and Stephanie Alexander.
Outside of the kitchen, Kylie is an art enthusiast, environmentalist and proud Australian.