The first of hundreds of simple wooden coffins bearing the bodies of Malaysia Airlines Flight 17 passengers arrived in The Netherlands Wednesday, where investigators face the grim task of identifying those killed when the plane was shot down over Ukraine six days ago.
The bodies were taken by refrigerated rail earlier in the week to Kharkiv, then flown out of Ukraine by two military transport aircraft, one Dutch and one Australian, following a brief farewell ceremony.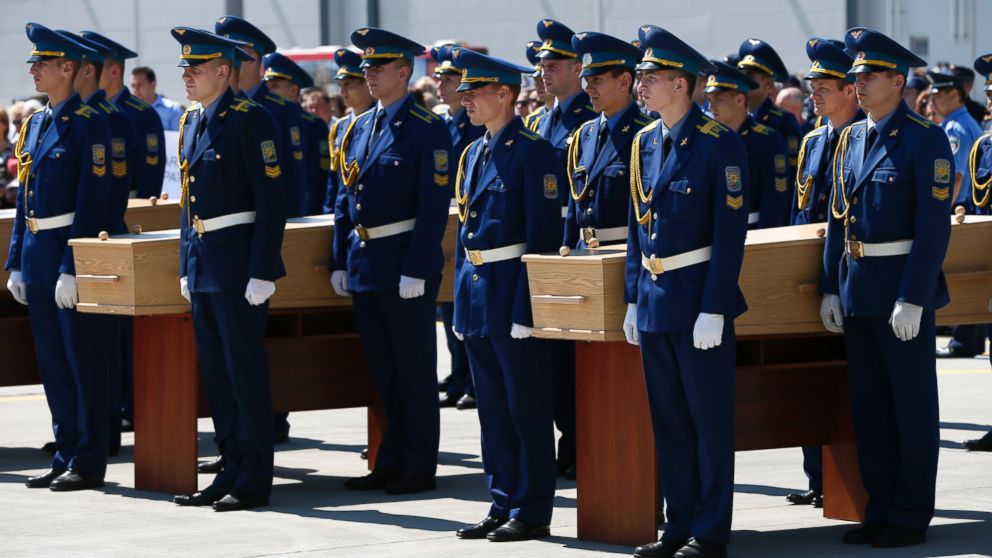 Four coffins with the remains of victima of the Malaysia Airlines flight MH17 are carried to a military plane during a ceremony on the airport of Kharkiv, Ukraine (DAVE HUNT/EPA)
Four coffins with the remains of victims of the Malaysia Airlines flight MH17 are carried to a military plane in Kharkiv (EPA)
A Dutch Hercules C-130 that Dutch government spokesman Lodewijk Hekking said was carrying 16 coffins was closely followed by an Australian C-17 Globemaster plane carrying 24 coffins.
The remains arrived Wednesday afternoon at an air base in the city of Eindhoven. The flights were met by Dutch King Willem-Alexander, Queen Maxima, Prime Minister Mark Rutte and other government officials.
Hundreds of relatives were also there, according to government spokesman Lodewijk Hekking. He said the planes carried 40 coffins in all.
Churches across the country rang their bells for five minutes before the planes landed, while flags of all the nations who had victims in the disaster were flown at half-mast at the air base.
A military honor guard stood to attention while a trumpeter played The Last Post, a military song for people killed in war, according to Reuters.
After a moment of silence across the nation, soldiers and Marines boarded the planes and slowly unloaded the bodies and moved them into a fleet of waiting hearses.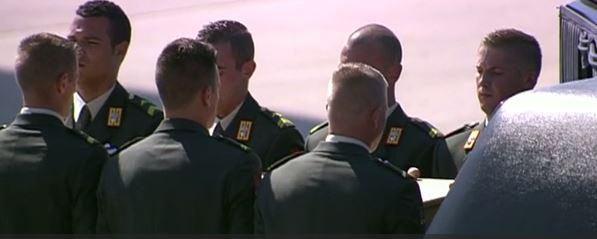 The bodies are scheduled to be taken to a military barracks in the city for identification, a process that Rutte has said could take months.
May all the victims rest in peace and Al Fatihah to Muslim victims. I pray that the investigations and identification ends fast so the families and friends can have the bodies back for final respect and closure.